Making Music
July 13, 2011 by Henry Benjamin
Read on for article
Following the outstanding success of  last year's Sydney's Jewish Shir Madness music festival, applications are being considered for festival number two….and you do not have to be Jewish.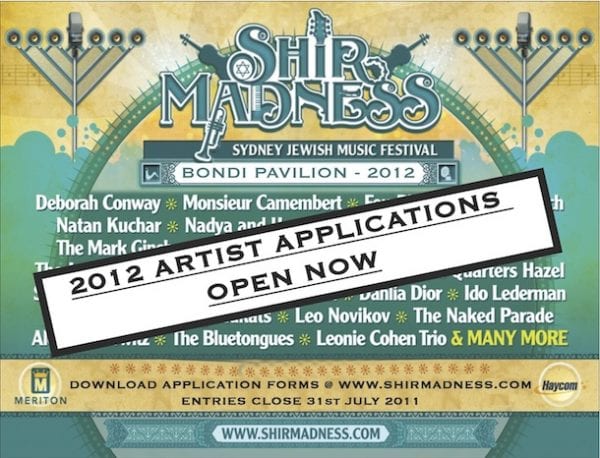 The organisers are now considering applications based on one of two criteria.
You are Jewish and play any genre of music.
You are not Jewish…but you play Jewish music.
The application form is downloadable off the Shir Madness web site…just click the link