Current News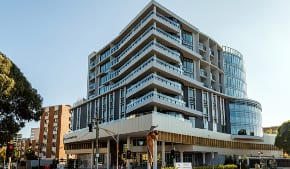 COVID-19 cases at Windsor now 33
Saturday, August 8, 2020 at 7:17 pm
The COVID-19 cases relating to Melbourne's Jewish Care residential home at...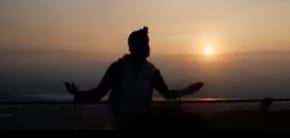 Winners of UIA "My Israel Video" Competition
Friday, August 7, 2020 at 12:27 pm
UIA has announced the winners of its 2020 My Israel video competition. Click to...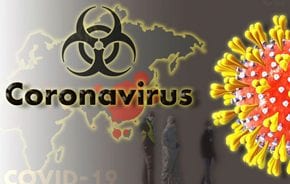 'We have the product in hand:' Israel will bergin human trials with COVID-19 Vaccine in October
Thursday, August 6, 2020 at 9:13 pm
The Israel Institute for Biological Research (IIBR) in Ness Ziona has made further...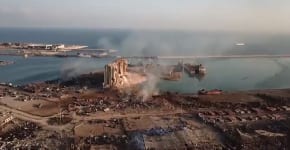 Full scope of Beirut disaster 'still not understood,' states former Israeli military intelligence chief
Thursday, August 6, 2020 at 5:52 pm
A day after two blasts—one of them an enormous—ripped through Beirut, causing...
Read More Posts From This Category
Up and Coming Events
Aug-22 5:25pm SBS-TV: Inside the SS – Extermination
During WWII, Hitler put the SS in charge of exterminating the designated enemies...
Aug-16 5:25pm SBS-TV: Inside the SS – Intoxication
Hitler created the SS in 1925 as a private army that would be loyal to him to the...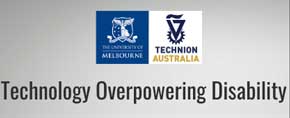 Aug-06 Zoom: Technion webinar hosts inventors
Dr Amit Goffer experienced a tragic accident that confined him to a wheelchair –...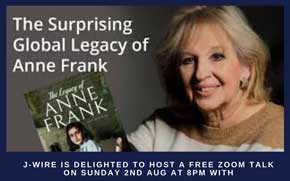 Aug-02 8pm Zoom: Anne Frank and her global legacy
J-Wire invites you to a Zoom session with Gillian Walnes Perry, co-founder of the...
Aug-07 7:30 pm SBS-TV: Belsen – The Untold Story
Belsen: The Untold Story is a film telling the untold story of the infamous Bergen-Belsen...
Aug-05 2:55pm TV-Viceland: Cyberwar
Israel is one of the world's cyber superpowers. Click to share on Facebook (Opens...
Read More Posts From This Category
Have you heard....?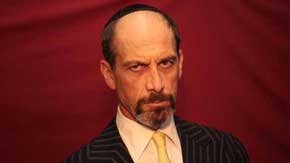 Geoff Sirmai to play Shylock
Streamed Shakespeare has announced its newest production: The Merchant Of Venice. [Read more of this review] Click to share on Facebook (Opens in new window)Click to share on LinkedIn (Opens in new window)Click to share on Twitter (Opens in new window)Click to share on Pinterest (Opens in new window)Click to share on WhatsApp (Opens in new window)Like... [Read more of this review]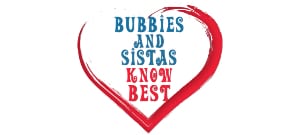 Three Jewish grandmothers play matchmaker
In 2019, Jewish Life Television launched Bubbies Know Best, a dating show with a Jewish twist – where three Jewish grandmothers act as matchmakers for Young and Old, Straight and Gay, Jewish and Non-Jewish. Based upon the show's great success in Season 1, Bubbies Know Best began pre-production on Season 2 earlier this year. [Read more of this review] Click... [Read more of this review]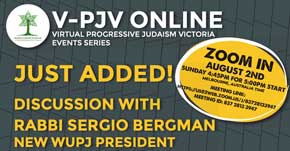 From Buenos Aires: the new WUPJ president
A zoom discussion with the new World Union for Progressive Judaism. [Read more of this review] Click to share on Facebook (Opens in new window)Click to share on LinkedIn (Opens in new window)Click to share on Twitter (Opens in new window)Click to share on Pinterest (Opens in new window)Click to share on WhatsApp (Opens in new window)Like this:Like... [Read more of this review]
Read More Posts From This Category