Current News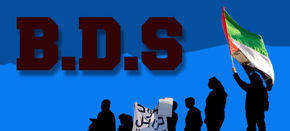 Boycotting Miss Universe pageant in Israel, Miss Greece accused of antisemitism
Friday, November 26, 2021 at 4:41 pm
Greece's Miss Universe contestant Rafaela Plastira is facing accusations of antisemitism and "hating Israel" after she announced she was boycotting the Miss Universe beauty pageant that will be held for the first time in its history in Israel in the southern city of Eilat. Read more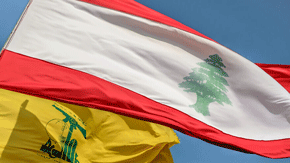 Israeli envoy demands Security Council act against Hezbollah's violations of its resolutions
Friday, November 26, 2021 at 4:21 pm
Israel's Ambassador to the United Nations (UN) Gilad Erdan sent an official letter of complaint to the Security Council and UN Secretary-General Antonio Guterres, in which he demanded that the UNSC strongly condemn Hezbollah's violations of UN Resolution 1701 and take action against the terrorist organization. Read more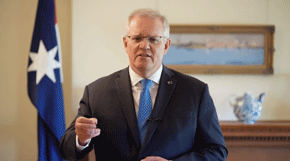 Friday, November 26, 2021 at 3:02 pm
Chanukah is a promise. Read more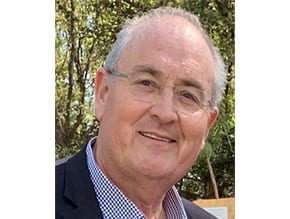 Secord welcomes Israeli move to recognise the Armenian genocide
Friday, November 26, 2021 at 2:41 pm
In the NSW State Parliament, NSW Labor frontbencher Walt Secord has welcomed a preliminary move by six Israeli Knesset members, including former Knesset Speaker Yuli Edelstein to recognise the Armenian genocide and establish an annual memorial day on April 24. Read more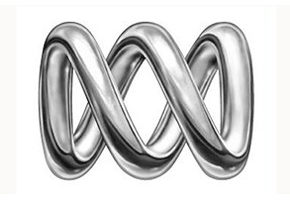 Disappointment in suspension of ABC inquiry
Thursday, November 25, 2021 at 6:11 pm
Both The Executive Council of Australian Jewry and The Australia/Israel and Jewish Affairs Council have expressed disappointment following the suspension of a Senate Inquiry on the complaints procedure implemented by ABC and SBS. Read more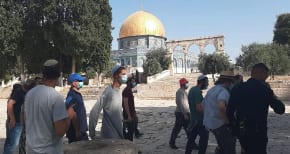 New record: 10,000 Jewish worshipers visit Temple Mount in three months
Thursday, November 25, 2021 at 5:15 pm
A new precedent-setting peek was recorded on Wednesday with the counting of 10,000 Jewish worshipers who visited the Temple Mount in less than three months, since the beginning of the Jewish year. Read more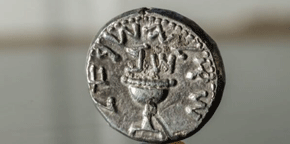 Rare, 2,000-year old silver coin found in the City of David
Thursday, November 25, 2021 at 4:49 pm
2,000-year-old silver coin experts believe may have been minted by a Temple priest was recently found in Jerusalem by an 11-year-old Israeli girl. Read more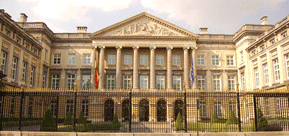 Belgium to label Israeli products from Judea and Samaria
Thursday, November 25, 2021 at 4:40 pm
Belgium announced on Wednesday plans to label Israeli products made in Judea and Samaria, citing Brussel's desire "to ensure human rights in the West Bank." Read more

Israeli spy thriller 'Tehran' wins International Emmy for best drama series
Wednesday, November 24, 2021 at 3:36 pm
Israeli spy thriller "Tehran" took home a 2021 International Emmy Award on Monday, winning the Best Drama Series category. Read more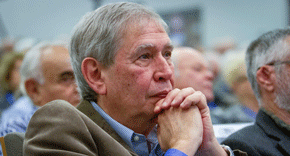 Cyber company cofounded by ex-Mossad chief sells for US$700 million
Wednesday, November 24, 2021 at 3:29 pm
XM Cyber, an Israeli cybersecurity company that was co-founded by former Mossad chief Tamir Pardo, was acquired by Schwarz Group, the European retailer announced on Monday. Read more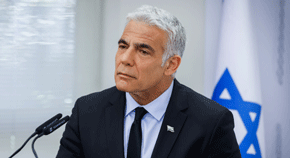 Lapid to Turkey: Shut down Hamas offices on your soil
Wednesday, November 24, 2021 at 3:21 pm
Israeli Foreign Minister Yair Lapid on Monday evening responded to the recent discovery of a Hamas terrorist network in Judea and Samaria and in eastern Jerusalem by delivering a message to Turkey. Read more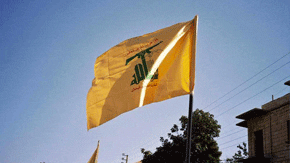 At last, Hezbollah in its entirety proscribed as a terrorist organisation
Wednesday, November 24, 2021 at 3:02 pm
The Morrison Government continues has announced the listing of the entirety of Hizballah as a terrorist organisation. Read more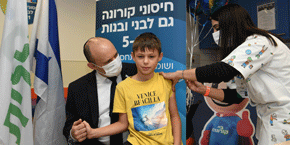 Vaccinations for Israeli children 5-11 -why not the PM's son?
Wednesday, November 24, 2021 at 11:46 am
Israel's Prime Minister Naftali Bennett accompanied his son David (9) as he received the first dose of the coronavirus vaccine today at a Clalit Health Services clinic in Herzliya. Read more
Previous Articles and Features

Video
Shelley Segal and Prince Chapelle
Sport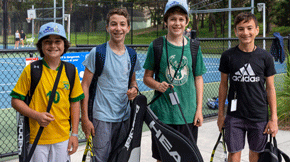 A bonanza for Maccabi's Junior Carnival
Thursday, November 18, 2021 at 5:14 pm
Maccabi NSW is hosting a sensational sporting program to celebrate the 40th Maccabi Junior Carnival. Read more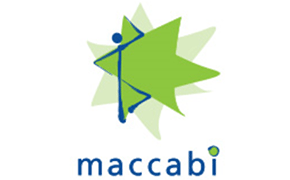 Maccabi Australia endorses IHRA definition of antisemitism
Tuesday, November 16, 2021 at 3:13 pm
The Maccabi Australia board has unanimously endorsed the adoption of the IHRA definition of antisemitism supported by the Executive Council of Australian Jewry. Read more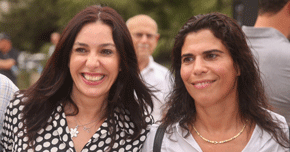 Israel's first-ever Olympic medalist to head Israeli Olympic Committee
Tuesday, November 9, 2021 at 4:30 pm
Israel's first-ever Olympic medalist is breaking new ground once again, with her appointment as the first woman to ever head the country's Olympic Committee. Read more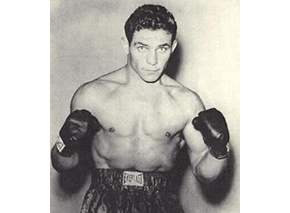 HBO acquires rights to biopic about boxer forced to fight fellow prisoners in Auschwitz
Sunday, October 10, 2021 at 4:46 pm
HBO Films has bought the North American rights to a biographical movie about a boxer who survived Auschwitz after being forced to fight fellow prisoners. Read more
Features and Articles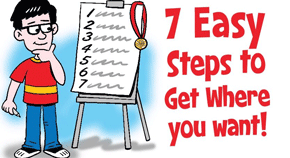 Paralympian's inspiring book for children
Paralympic medal-winning swimmerMatt Levy's new book for children Brandon Dreams Big has been launched on Zoom.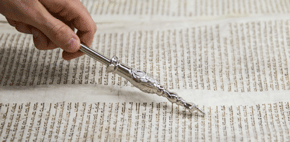 Shabbat Vayeyshev: Favouritism
"And Israel loved Yosef more than his other sons because he (Yosef) was born in his (Yaakov's) old age"( Genesis 37: 3). Read more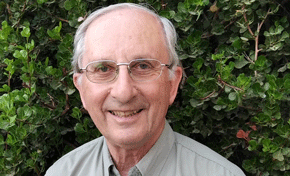 This past week has witnessed yet more acts of folly performed at the United Nations and on the world stage. Read more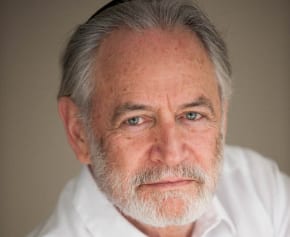 For some, Chanukah is just a Jewish answer to Xmas. But why do we make such a fuss of it? Isn't it just glorifying militarism? Read more

'The world won't lift a finger' against Iran, former Israeli national security official says
As world powers prepare to reconvene in Vienna for renewed nuclear talks with Iran, former Israeli National Security Advisor Yaakov Amidror said on Tuesday that "without a military threat and pressure on Iran, nothing will result from a deal." Read more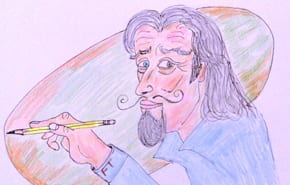 This week's cartoon…Wiping Lipstick off the Pig. Read more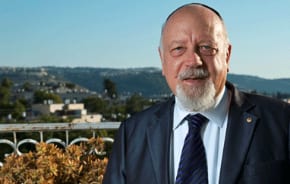 Chanukah thoughts from Rabbi Raymond Apple. Read more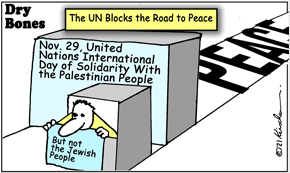 UN anti-Jewish bias hinders end to Arab-Jewish conflict
The United Nations (UN) needs to end its ongoing deceptive misrepresentation of the Arab-Jewish conflict in former Palestine – as it once again prepares to celebrate its self-proclaimed International Day of Solidarity with the Palestinian People – but not the Jewish People – on 29 November. Read more
Have you heard... ?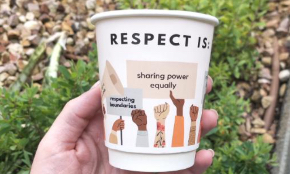 Respect for women: we can all drink to that
Thursday, November 25, 2021 at 4:01 pm
Melbourne's Jewish Care has planned a coffee cup campaign in support of the 16 Days of Activism Against Gender-Based Violence. Read more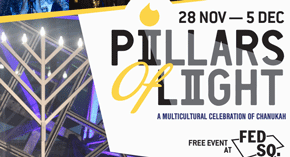 Nov-28 to Dec-5 Melbourne: Pillars of Life
Sunday, November 21, 2021 at 5:19 pm
A multicultural celebration of Chanukah Read more

Heard again: Cries of 'Death to the Jews!' in a Polish city
Sunday, November 21, 2021 at 3:54 pm
In her recent co-authored book Philo-Semitic Violence: Poland's Jewish Past in New Polish Narratives, the Warsaw-based literary scholar Elzbieta Janicka recounts an episode from Poland's past that sheds a great deal of light on Poland's present…writes Ben Cohen. Read more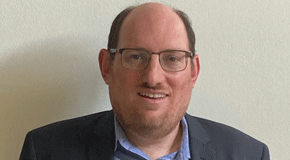 Daniel Rosenfeld states his case for Randwick
Monday, November 15, 2021 at 6:31 pm
My name is Daniel Rosenfeld and I am the Liberal Party candidate for the Central Ward in the City of Randwick. Read more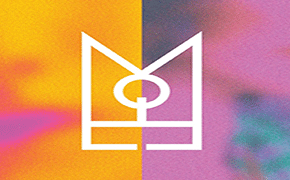 Jewish content at the Melbourne Queer Film Festival
Sunday, November 14, 2021 at 12:33 pm
The 31st Melbourne Queer Fim Festival starts this week and will screen four productions of interest to Jewish patrons. Read more
Young-Gen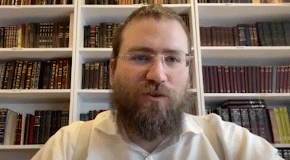 Henry Greener talks with Rabbi Eli Feldman on outsmarting antisemitism
Rabbi Eli Feldman Zooms in from Newtown Shul in Sydney to tell Henry Greener about the four-week course he is running entitled "Outsmarting Antisemitism", outlining how best to respond to the many and various racial slurs, physical attacks and social media comments, whereby Jews experience more hate crimes than any other groups. Read more
The impact of Mandelbaum House
This year Mandelbaum House, the Jewish residential college at Sydney University celebrates its 25th birthday. Read more

Thousands of Masa Israel Journey Fellows, alumni, partners and community members came together at Hayarkon Park in Israel to celebrate the start of Masa Israel Journey's 2021-22 programming year and Masa's 18th year anniversary of transformative work. Read more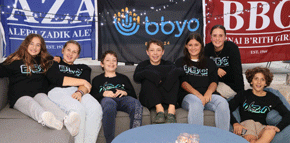 BBYO: up and coming youth organisation
As a new youth organization, only recently restarting in Sydney, BBYO NSW is moving in the right direction and becoming an "up and coming" youth organisation in Sydney. Read more

UIA announces winners of the 2021 Masada College Roots Project
UIA has announced the Masada College winners of its 2021 Roots Project. Read more