Current News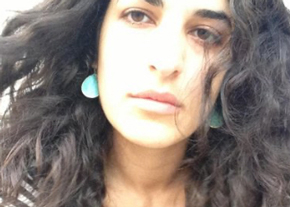 New Biden official justified suicide bombings
Friday, November 27, 2020 at 6:03 pm
President-elect Joe Biden announced earlier this week the appointment of Reema Dodin as deputy director of the Office of Legislative Affairs in the White House. Read more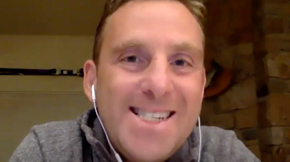 US expert assesses Biden approach to Iran threat at an AIJAC webinar
Friday, November 27, 2020 at 4:07 pm
The latest Australia/Israel & Jewish Affairs Council (AIJAC) webinar featured Washington-based Foundation for Defence of Democracies Chief Executive and Iran expert Mark Dubowitz, who understands better than almost anyone the threat posed by the Iranian regime. Read more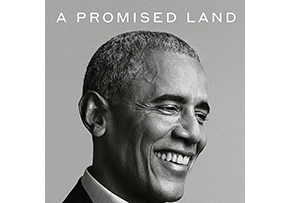 Obama's revisionist 'Promised Land'
Friday, November 27, 2020 at 3:51 pm
I have never criticized former U.S. President Barack Obama publicly—neither during my time in the Knesset nor anywhere else—despite my having disagreed with many of his policies. Read more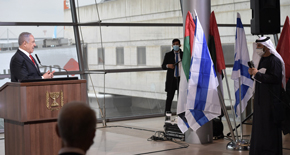 Netanyahu welcomes first commercial flight from Dubai to Tel Aviv
Friday, November 27, 2020 at 3:00 pm
Israeli Prime Minister Benjamin Netanyahu welcomed the first commercial flight from Dubai to Tel Aviv at Ben-Gurion International Airport on Thursday. Read more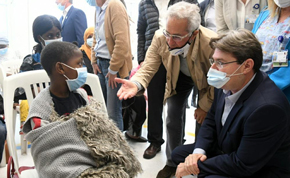 Life-saving cardiac for Arab and African children
Friday, November 27, 2020 at 2:32 pm
Israel's Minister of Regional Cooperation has visited the "Save a Child's Heart" organization in the Wolfson Medical Centre in Holon. Read more

Milestone 50th Dialogue with Uniting Church
Friday, November 27, 2020 at 9:34 am
The National Dialogue of The Uniting Church in Australia and the Executive Council of Australian Jewry met for the 50th time this week. Read more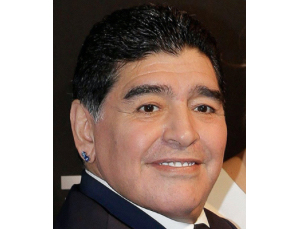 Thursday, November 26, 2020 at 5:56 pm
Israel's President Reuven Rivlin has expressed his sorrow in the passing of soccer giant Diego Maradona. Read more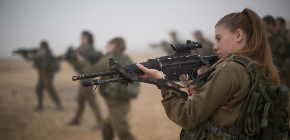 Israeli military sees 160% rise in number of females in combat roles
Thursday, November 26, 2020 at 5:06 pm
The number of women in combat roles in the Israeli Defence Forces has risen by 160 per cent over the past six years, it was revealed on Tuesday during a discussion at the Knesset's Foreign Affairs and Defence Committee. Read more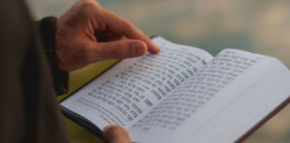 Mass prayers to be held for Jews buried in Arab countries
Thursday, November 26, 2020 at 4:52 pm
Diaspora and Israeli organizations and communities representing millions of Jews around the world will participate on Saturday in a mass Kaddish (Mourners' Prayer) and say a specially designed azkara (Memorial Prayer) for Jews buried in inaccessible Arab countries across the Middle East and North Africa. Read more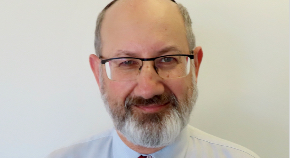 Australian Jewish Message to "Global Town Hall 2020"
Thursday, November 26, 2020 at 3:59 pm
The Global Town Hall, a series of moderated discussions on foreign and security policy matters organised by 12 prominent think tanks from around the world, took place last weekend, running for 15 hours with high-level experts and national leaders discussing "Rebuilding from the Covid-19 World". Read more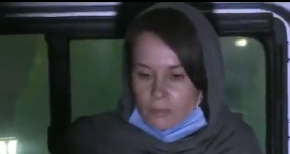 AIJAC welcomes release of academic
Thursday, November 26, 2020 at 3:52 pm
The Australia/Israel and Jewish Affairs Council has welcomed the release of Dr Kylie Moore-Gilbert a British-Australian who had been detained by Iran since 2018. Read more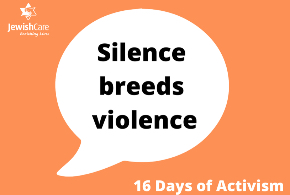 16 Days of Activism Against Gender-Based Violence
Thursday, November 26, 2020 at 8:16 am
The International Day for the Elimination of Violence Against Women marks the beginning of the 16 Days of Activism Against Gender-Based Violence, an annual campaign that calls for an end to violence against women. Read more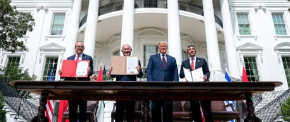 Nobel Prize winner submits Netanyahu's candidacy for Peace Prize
Wednesday, November 25, 2020 at 6:12 pm
Nobel Peace Prize winner Lord David Trimble on Tuesday nominated Prime Minister Benjamin Netanyahu for the Nobel Peace Prize, along with Sheikh Mohammed bin Zayed bin Sultan Al Nahyan, Abu Dhabi's Crown Prince. Read more
Previous Articles and Features

Video
Golan Flamm on Melbourne Real Estate
Sport

Maccabi Junior Carnival heading for Melbourne
Monday, November 23, 2020 at 3:31 pm
Over the last thirty-five years, Maccabi Junior Carnivals have grown to become an integral part of the Jewish sporting calendar. Read more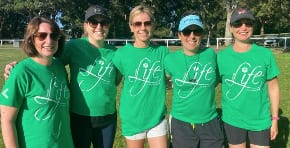 New Maccabi club off and running
Tuesday, November 17, 2020 at 5:00 pm
Sydney weather improved from torrential rain to stunning sunshine marking the inaugural NSW Mac Running Club event on Sunday. Read more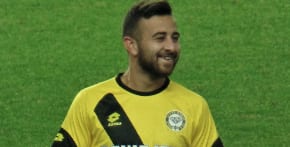 Soccer leagues in Israel, UAE reach cooperation agreement
Wednesday, October 28, 2020 at 4:46 pm
The soccer leagues of Israel and the United Arab Emirates announced that they reached an agreement on Tuesday about future play. Read more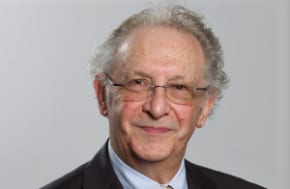 Thursday, October 22, 2020 at 4:46 pm
Melbourne Maccabi stalwart Associate Professor Geoff Sussman has been nominated for the Senior Australian of the Year. Read more
Features and Articles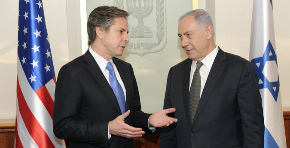 According to Dr. Albert Ellis, one of the world's top psychologists, "The best predictor of future behaviour is past behaviour"…writes Yoram Ettinger. Read more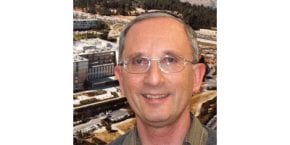 Yiddish is a most expressive language which often defies perfect translation into English as well as conveying its emotional intent. Read more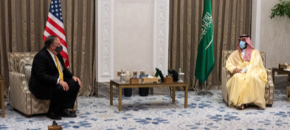 More than meets the eye in secretive meeting between America, Israel and Saudi Arabia
The private jet that took off from Israel on Sunday and banked south towards Saudi Arabia may have had some important passengers on board, but no one is talking about it. Read more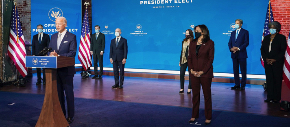 The foreign-policy establishment strikes back
Their sigh of relief was heard around the globe. The foreign-policy establishment's nightmare is finally over, and the keys to the American government are back in the usual hands. Read more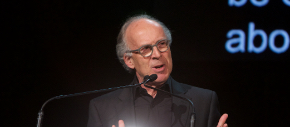 Reflections of a Retiring President
New technology caters for a JCA President retiring in the middle of a pandemic…writes Stephen Chipkin. Read more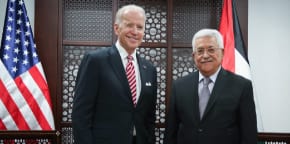 Can Biden renew foreign aid to Palestinians while still adhering to Taylor Force Act?
The incoming Biden administration has made clear it intends to renew funding to the Palestinian Authority and reopen the PLO mission in Washington, D.C. In November, Vice President-elect Kamala Harris said in an interview, "We will take immediate steps to restore economic and humanitarian assistance to the Palestinian people, address the ongoing humanitarian crisis in Gaza, reopen the U.S. consulate in East Jerusalem and work to reopen the PLO mission in Washington." Read more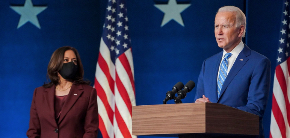 Biden's foreign-policy appointments and what they might mean for Israel
Former U.S. Vice President and President-elect Joe Biden has announced his choices for some of the key positions in his administration when he takes over in January. Read more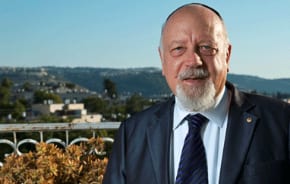 What is the point of religious sacrifices in today's world
Ask the rabbi… Read more
Have you heard... ?

Thursday, November 26, 2020 at 6:14 pm
Rabbi Orna Triguboff will host a beach Shabbat during Chanukah. Read more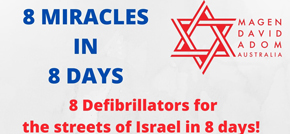 Wednesday, November 25, 2020 at 4:17 pm
Magen David Adom's Chanukah campaign to raise funds for eight defibrillators. Read more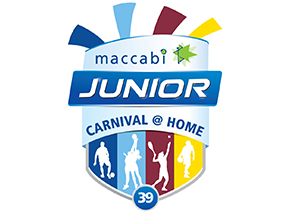 Maccabi Junior Carnival heading for Melbourne
Monday, November 23, 2020 at 3:31 pm
Over the last thirty-five years, Maccabi Junior Carnivals have grown to become an integral part of the Jewish sporting calendar. Read more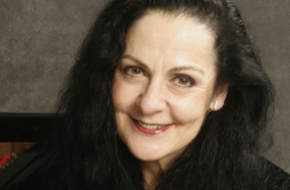 Monday, November 23, 2020 at 3:17 pm
One of Sarah Grunstein's favourite things in pre-pandemic times was to perform soirée recitals in her apartment. Read more

Friday, November 20, 2020 at 10:06 am
WIZO Australia's Membership Chairperson, Penny Goodman, introduces three amazing women who will explain why it is imperative that our WIZO UN representatives keep lobbying.
Young-Gen

Maccabi Junior Carnival heading for Melbourne
Over the last thirty-five years, Maccabi Junior Carnivals have grown to become an integral part of the Jewish sporting calendar. Read more

The new wave of Diller Teen Fellows
The latest cohort of the ZFA Diller Teen Fellows has hit the ground running. Read more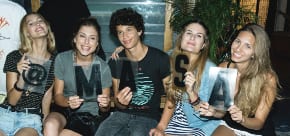 We can all agree that 2020 has been difficult for us all but among young adults we are undoubtedly seeing an increase in unemployment, mental health issues, difficult remote learning for university students and just a general decline in social well-being. Read more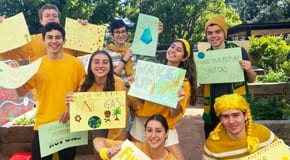 A virtual protest against funding fossil fuels
Students from Sydney's Emanuel School participated in a virtual protest against the funding of fossil fuels to stimulate the Australian economy in COVID recovery efforts. Read more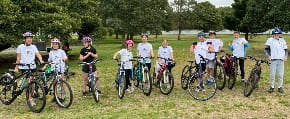 Emanuel School students cycle for a cure
Twelve students at Sydney's Emanuel School rode a combined total of 422km to raise money for The Children's Cancer Institute. Read more