Current News

Witness reluctant to make Leifer statement
Tuesday, September 21, 2021 at 8:06 am
An ex-school counsellor did not want to make a statement against former ultra-Orthodox school principal Malka Leifer because she thought she could be pursued for money, a court has heard. Read more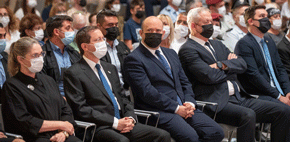 Israel commemorates 48th anniversary of Yom Kippur War
Monday, September 20, 2021 at 2:12 pm
Israeli officials and bereaved families gathered at Jerusalem's Mount Herzl on Sunday to commemorate the 48th anniversary of the 1973 Yom Kippur War. Read more

Elad Tena appointed new head of Israel National Information System
Monday, September 20, 2021 at 1:55 pm
Prime Minister Naftali Bennett has announced the appointment of Elad Tena to lead Israel's National Information System called "Hasbara" in Hebrew, which comes from the word for "explanation." Read more

Samaria leader calls to stop Arab 'Occupation' of Area C after Germany pledges €100m to fund PA projects
Monday, September 20, 2021 at 8:39 am
The Israeli government must take action against the Palestinian Authority's (PA) encroachment on Israeli-controlled areas in Judea and Samaria before it is too late, a leader from the region warned. Read more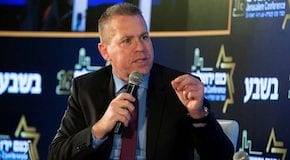 Israeli envoy to Ocasio-Cortez : you are legitimizing 'heinous' Hamas attacks
Monday, September 20, 2021 at 8:36 am
Israel's Ambassador to the US and United Nations Gilad Erdan accused Congresswoman Alexandria Ocasio-Cortez of legitimizing Hamas' "attacks against innocent civilians, as well as anti-Semitic lies," after she called for an arms boycott on Israel. Read more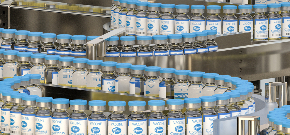 Over 3 Million Israelis get 3rd booster shot
Sunday, September 19, 2021 at 4:32 pm
Over three million Israelis have received a third Pfizer-developed booster shot, a milestone in the country's ongoing battle against the Coronavirus (COVID-19). Read more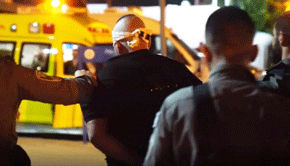 Last two of six escaped terrorists captured in Jenin
Sunday, September 19, 2021 at 4:26 pm
The last two of the six terrorists who escaped from the Gilboa Prison some two weeks ago were captured by Israeli forces in the Palestinian Authority (PA) of Jenin on Saturday night in a complex and swift operation. Read more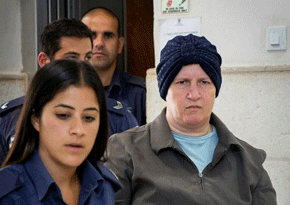 Third sister begins Leifer evidence
Sunday, September 19, 2021 at 3:23 pm
The third of three sisters who allege they were abused by former ultra-Orthodox school principal Malka Leifer has begun her evidence. Read more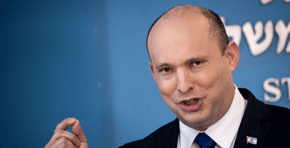 Naftali Bennett makes Time Magazine list of 100 Most Influential People
Friday, September 17, 2021 at 5:19 pm
After just three months in office, Israel's Prime Minister Naftali Bennett has been named to Time Magazine's annual list of the 100 most influential people in the world. Read more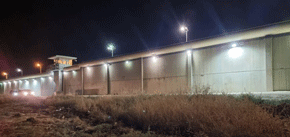 Gilboa escapee Zakaria Zabeidi: we had no plan for after escaping the prison
Friday, September 17, 2021 at 5:17 pm
Zakaria Zabeidi was one of the six security prisoners who escaped from Gilboa prison before Rosh Hashanah. Read more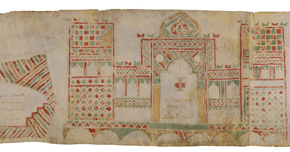 The earliest known visual travelogue to the Holy Land documents a 14th-century pilgrim's journey
Friday, September 17, 2021 at 3:50 pm
Just in time for Sukkot, one of the three pilgrimage festivals in Judaism, the Israel Museum presents the earliest, most detailed and comprehensive depiction of the holy places in the Land of Israel: A parchment scroll, the work of a medieval Jewish artist-pilgrim from Egypt, whose imagery reflects a wealth of customs and traditions associated with the pilgrimage to holy sites—many of them shared by Jews, Christians, and Muslims. Read more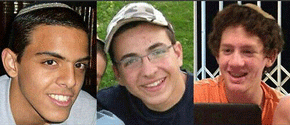 Israeli court orders Hamas to pay $11.8 million to families of three slain teens; families to appeal
Thursday, September 16, 2021 at 7:15 pm
The Jerusalem District Court ruled on Monday that Hamas must pay 38 million shekels (US$11.8 million) to the families of three Israeli teens murdered by the terrorist group in 2014. Read more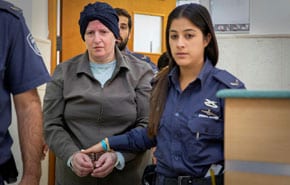 Leifer hearing: Cleaner saw Leifer at school with girls
Thursday, September 16, 2021 at 7:15 pm
After days of testimony behind closed doors, a former cleaner at a Jewish school has given evidence in open court against Malka Leifer. Read more
Previous Articles and Features

Video
Shelley Segal and Prince Chapelle
Sport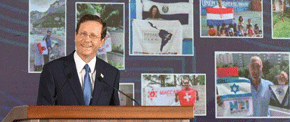 Happy 100th Maccabi World Union
Monday, August 30, 2021 at 12:15 pm
President Isaac Herzog and First Lady Michal Herzog participated in the Maccabi World Union's centenary celebrations at Kfar HaMaccabiah in Ramat Gan. Read more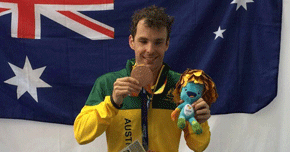 Sunday, August 29, 2021 at 5:59 pm
Sydney's swimmer Matt Levy has won the bronze medal in the 100m breaststroke SB6 in the Tokyo Paralympic Games. Read more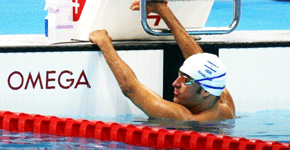 Israeli-Arab swimmer Iyad Shalabi wins 1st Gold Medal for country at Tokyo Paralympics
Thursday, August 26, 2021 at 5:15 pm
Iyad Shalabi, an Israeli swimmer, made history Wednesday when he became the first-ever Israeli-Arab to win a gold medal at the Paralympics Games. Read more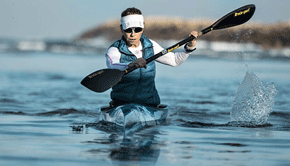 'Thrill of victory and agony of defeat'? Paralympic athletes are already winners, say Israelis
Friday, August 13, 2021 at 2:11 pm
Simone Biles, Naomi Osaka and the sports world, meet Pascale Bercovitch, Shraga Weinberg, Moran Samuel and Doron Shaziri…writes Howard Blas. Read more
Features and Articles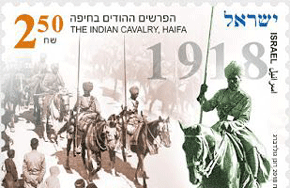 On 23 September, India and Israel commemorate the decisive Battle of Haifa…writes Ian Dunwoodie. Read more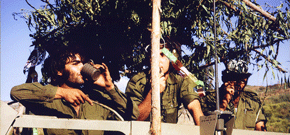 1973 Yom Kippur War sees Sukkahs on army vehicles
Nearly fifty years after the Yom Kippur War, the National Library of Israel has released a number of rare photos showing how the festival of Sukkot (Feast of Tabernacles) was celebrated during the conflict, even as war raged in the Sinai and the Golan Heights. Read more

NZ Indigenous coalition queries why New Zealand does not have an embassy in Israel
Indigenous Coalition for Israel is urging New Zealand to follow the example of the United Arab Emirates, Bahrain and Morocco and pursue a closer bi-lateral relationship with Israel.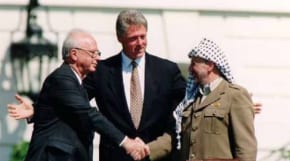 Faisal Husseini, who held the Palestinian Authority's Jerusalem portfolio, gave an interview shortly before his death in the summer of 2001 in which exposed the fraud at the heart of the Oslo process. Read more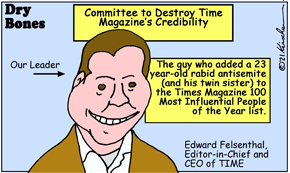 Jew-hater joins Prince Harry & Meghan as Icons in TIME Top 100
TIME has made a laughing stock of itself – and its credibility – by including 23-year-old rabid-Jew hating Palestinian Arab journalist Mohammed El-Kurd and his twin sister Mana El-Kurd among 16 persons listed as Icons in its 100 most influential people in 2021. Read more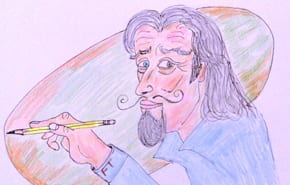 This week's cartoon…French Court Fries Justice. Read more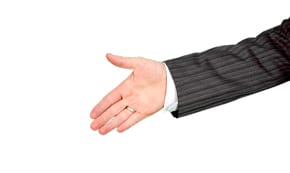 By the time you read this the sound of hammering and electric drills will be heard the length and breadth of Israel. Read more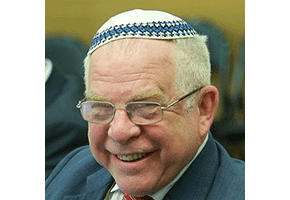 UNRWA: Opportune time to hold UNRWA accountable
The United Nations Relief and Works Agency for Palestinian refugees has faced a difficult week. Read more
Have you heard... ?

Sep-23 Virtual: NCJWA's Trivia Night
Friday, September 17, 2021 at 4:05 pm
Succot Trivia Night in NJWA's virtual Succah on Thursday 23rd September 2021! Read more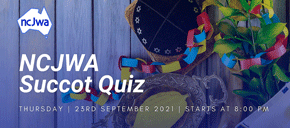 Friday, September 17, 2021 at 4:03 pm
Succot Trivia Night in NJWA's virtual Succah on Thursday 23rd September 2021! Read more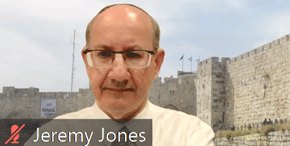 Australian Jews, Christians and Muslims commemorate 20th Anniversary of 9/11 together
Monday, September 13, 2021 at 2:52 pm
Within days of the September 11, 2001 terror attacks in New York and Washington, Jewish, Muslim and Christian Australians arranged a well-attended multifaith service of prayer and reflection in central Sydney. Read more

JCA & UIA announce Philanthropy Fellowship
Monday, September 6, 2021 at 1:19 pm
A new  Sydney communal initiative marks another step in innovation in the fundraising space. The JCA & UIA 2021 Philanthropy Fellowship, delivered by the Australian Jewish Funders (AJF). Read more

JOFA zooms with a Rabbanit in Efrat
Monday, September 6, 2021 at 1:08 pm
The Jewish Orthodox Feminist Alliance Australia (JOFA) recently hosted Rabbanit Shira Marili Mirvis on ZOOM. Read more
Young-Gen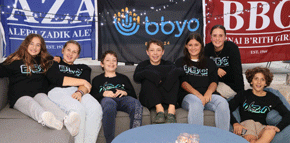 BBYO: up and coming youth organisation
As a new youth organization, only recently restarting in Sydney, BBYO NSW is moving in the right direction and becoming an "up and coming" youth organisation in Sydney. Read more

UIA announces winners of the 2021 Masada College Roots Project
UIA has announced the Masada College winners of its 2021 Roots Project. Read more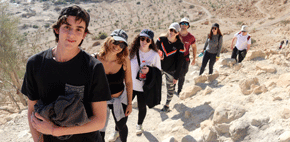 "Israel Go", a funding initiative providing financial support for Gap Year Programs in Israel
The Zionist Federation of Australia (ZFA) has launched a new two-year pilot program– Israel Go – which provides financial support for young adults to participate in gap year Israel programs in 2022 and 2023. Read more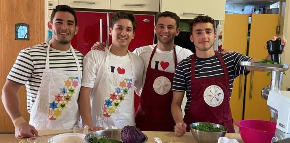 Four Melbourne students have used their gap year in Israel to become madrichim to lead programs in the Arava. Read more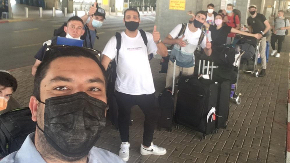 After months of border closures and uncertainty, the Zionist Federation of Australia and the Israel Programs department have seen the first group of Masa fellows depart from cities around Australia headed, finally, for Israel. Read more