Current News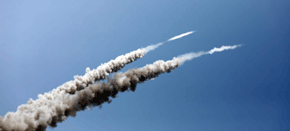 Israel-Gaza: Operation Guardian of the Walls
Sunday, May 16, 2021 at 5:40 pm
Reports, photos and video from TPS as we get them. Times relate to the report and not the incident.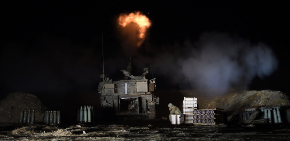 IAF bombs home of Hamas chief Yahya Sinwar
Sunday, May 16, 2021 at 4:48 pm
Gaza-based terrorists continued with their bombardment of Israeli cities and towns throughout Saturday night, as the IDF progressed with its phased plan to uproot Hamas' terror infrastructure. Read more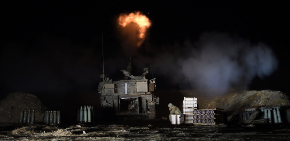 An IDF ruse turned Hamas's tunnels into death traps
Sunday, May 16, 2021 at 12:07 pm
Shortly after midnight, the Israel Defence Spokesperson Unit sent a vague message: "IDF air and ground troops are currently attacking in the Gaza Strip. More details to follow." Read more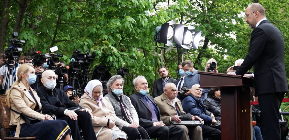 At new Babyn Yar synagogue Ukraine's Prime Minister of honours Ukrainians who saved Jews during Holocaust
Sunday, May 16, 2021 at 11:53 am
At a ceremony hosted by the Babyn Yar Holocaust Memorial Centre (BYHMC), Ukraine's Prime Minister Denys Shmygal, the Head of the Presidential Office of Ukraine Andrii Yermak and Ukraine's Minister of Culture and Information Policy Oleksandr Tkachenko honoured Ukrainians who saved Jews during the Holocaust and announced that those still alive will receive a lifelong monthly state stipend, in recognition of their heroism. Read more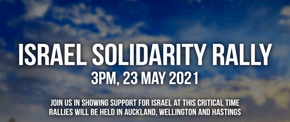 Pro-Israel rallies in New Zealand
Sunday, May 16, 2021 at 11:35 am
Rallies will be held next Sunday (23 May) at 3:00 PM in Auckland, Wellington and Hastings in order to show publicly support for Israel's right to defend herself and for her right to respond to unwarranted aggression from the Islamist terror groups operating from Gaza. Read more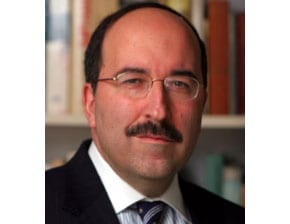 Veteran Israeli diplomat Dore Gold discusses current Gaza crisis for AIJAC
Sunday, May 16, 2021 at 11:27 am
Ambassador Dore Gold, President of the Jerusalem Center for Public Affairs, former Director-General of Israel's Ministry of Foreign Affairs and a former Israeli Ambassador to the United Nations, proved an update on the situation in Israel for the Australia/Israel & Jewish Affairs Council's (AIJAC's) latest webinar on May 12. Read more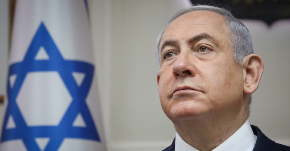 A statement from Benjamin Netanyahu
Sunday, May 16, 2021 at 8:58 am
Israel's Prime Minister Benjamin Netanyahu has issued an update on the continuing conflict with Hamas in Gaza. Read more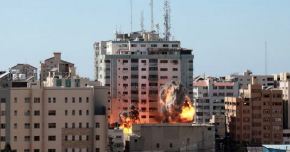 IDF: Building housing media orgs was Hamas military intelligence base
Sunday, May 16, 2021 at 8:24 am
The Israel Defence Forces on Saturday conducted an airstrike against a high-rise building in Gaza City, which, according to the IDF, served as a Hamas military intelligence base. Read more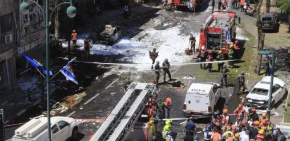 Israeli man, 50, killed in rocket attack near Tel Aviv
Sunday, May 16, 2021 at 7:58 am
A 50-year-old Israeli man was killed in a missile strike in Ramat Gan, a city close to Tel Aviv, on Saturday. Read more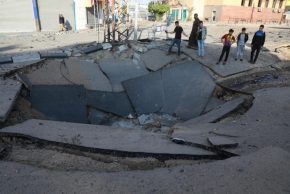 IDF pulverizes Hamas' 'Metro' underground city
Sunday, May 16, 2021 at 7:26 am
The IDF has struck and severely damaged the Hamas' so-called "Metro" underground city in a combined and one of its most powerful strikes in the Gaza Strip in Operation Guardian of the Walls. Read more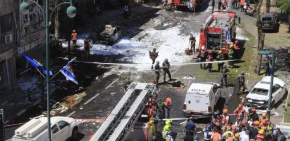 Israel experiences violent weekend of attacks: IAF pounds terror targets
Sunday, May 16, 2021 at 7:05 am
An Israeli man was killed by a rocket launched by Gaza-based terrorists at the centre of the country on Saturday, as Operation Guardian of the Walls continued with full force. Read more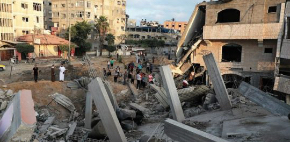 Hamas surprised by IDF's powerful counterattack – IDF spokesman
Friday, May 14, 2021 at 2:22 pm
The public in the Gaza Strip is starting to lose its patience and the Hamas terror organization is surprised by the IDF's powerful counterattack and is having a hard time implementing its attack plans, IDF spokesman Hadai Zilberman told reporters on Thursday morning. Read more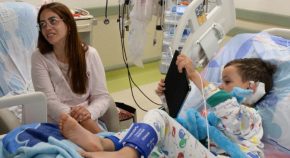 Friday, May 14, 2021 at 2:11 pm
Under heavy rocket fire, President Reuven Rivlin yesterday visited Barzilai Medical Centre in Ashkelon. Read more
Previous Articles and Features

Video
Shelley Segal and Prince Chapelle
Sport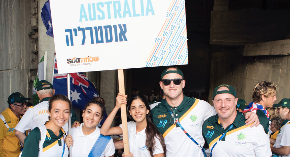 Over 700 Australian athletes nominate for Maccabiah in 2022
Friday, May 14, 2021 at 7:40 am
After an extremely successful nomination process, more than 700 athletes have applied to represent Australia at the 21st Maccabiah Games taking place in Israel in July 2022.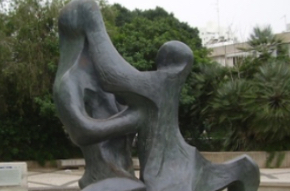 90 athletes will compete for Israel in Tokyo Olympic Games
Tuesday, May 11, 2021 at 4:51 pm
About 90 athletes from 21 different types of sports will represent Israel in the Tokyo Olympic Games in the summer of 2021. Read more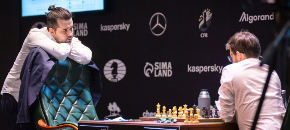 Russian Jewish chess player to challenge world champion for title in UAE
Friday, April 30, 2021 at 10:49 am
Russian Jewish chess player Ian Nepomniachtchi will challenge the current world chess champion, Magnus Carlsen, for the title in Dubai later this year after winning the FIDE Candidates Tournament on Monday with a round to spare. Read more

Defeating odds, Israeli team crowned FIBA Europe Cup champion
Tuesday, April 27, 2021 at 3:54 pm
Israeli Basketball Premier League club Ironi Ness Ziona has been crowned the new International Basketball Federation Europe (FIBA) Cup champions, after beating Stal Ostrow Wielkopolski and earning their first title in a European club competition. Read more
Features and Articles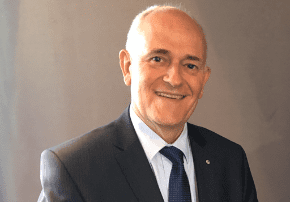 ECAJ highlights errors in ABC report
The Executive Council of Australian Jewry has disputed the findings highlighted in the report by ABC's Emily Clark An attempt to explain why explosions are again filling the skies over Israel and Gaza. Read more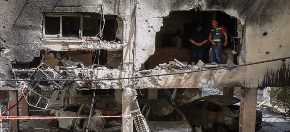 When Hamas fires missiles at Israeli homes, forget nuance
It's been almost seven years since the 2014 summer war in Gaza, but the discussion of the current fighting going on between Israel and Hamas seems as if it's being read from the same script. Read more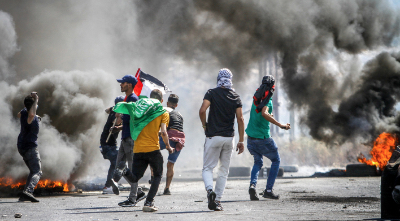 For Palestinians, the past remains the future
Judging by the present pattern, the next conflagration over Gaza—and by extension, the still-unresolved Palestinian question—will occur in 2028 or so, just in time for the 80th anniversary of Israel's creation. And judging by the present mood, the seven years until then will yield as little political progress as have the past 13, a period in which we've witnessed two full-scale wars between Israel and Hamas, with a third now in the offing. Read more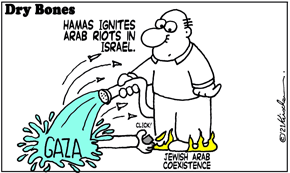 Strong Israeli Government can curb domestic Arab Jew-hatred
The display of unadulterated Jew-hatred shown by a large number of Israel's Arab residents during the past week – provoking equally condemnatory retaliatory responses by Jewish individuals – can only be dealt with and eradicated by a strong Israeli Government. Read more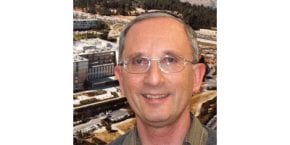 "Hypocrites are those who apply to others the standards that they refuse to accept for themselves." Read more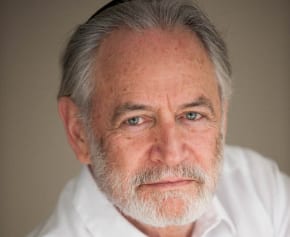 As rockets continue to rain down on our families in Israel, and a civil war rages with mobs of hooligans attacking peaceful citizens and neighbours, I pray for three things. Read more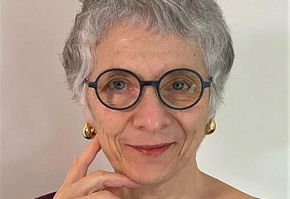 Might Biden be turning America into Israel's foe?
U.S. President Joe Biden has dispatched the American official Hady Amr to the Middle East to "de-escalate the fighting" between Israel and Hamas. Read more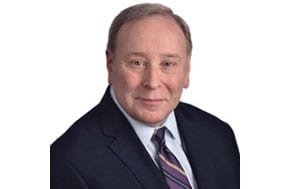 How the Biden administration set the stage for a new war with Hamas
America's European allies don't get it. Read more
Have you heard... ?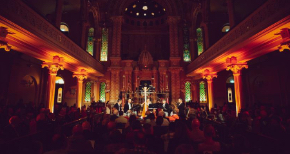 Concerts continue at The Great Synagogue
Friday, May 14, 2021 at 1:48 pm
Pianist Simon Tedeschi and violinist Andrew Haveron, concertmaster of the Sydney Symphony will be the featured musicians at an upcoming concert at The Great Synagogue. Read more

Sunday, May 9, 2021 at 4:18 pm
The South African Film Festival (SAFF) will present an engaging program of nine documentaries, five features and two short films when it returns from 12 to 24 May. Read more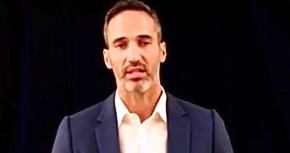 Remembering the innocent lives lost in Meron
Friday, May 7, 2021 at 5:31 pm
In the shadow of a Covid outbreak in Sydney, Australia the heads of the community and members of parliament came together (with COVID-19 regulations) for a memorial service in memory of the 45 young people who tragically lost their lives, in the greatest civil tragedy in the history in the State of Israel. Read more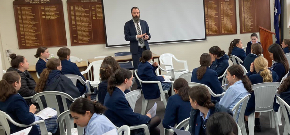 Remembering Meron – "45 for 45"
Friday, May 7, 2021 at 12:06 pm
Both the Kesser Torah College Boys' and Girls' High Schools in Sydney have held a special memorial event in memory of the victims of the Mt Meron tragedy. Read more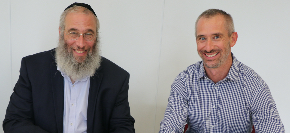 JewishCare NSW and Jewish House sign MOU to help Job Seekers
Friday, May 7, 2021 at 11:48 am
JewishCare and Jewish House have signed an MOU this afternoon to provide a comprehensive and coordinated approach to unemployment in our community by working together to support those who are facing unemployment.  A range of services will be offered including both individual and group support to help upskill clients and maximise their employability. Read more
Young-Gen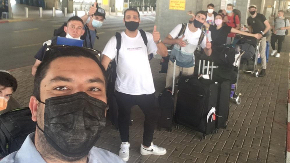 After months of border closures and uncertainty, the Zionist Federation of Australia and the Israel Programs department have seen the first group of Masa fellows depart from cities around Australia headed, finally, for Israel. Read more

A weekend retreat for Diller Teen Fellows
Recently, Diller Teen Fellows Melbourne held its second Shabbaton (weekend retreat) for Cohort 6, with a program aimed at developing self-management skills among the teens. Read more

Two Australian Jewish day school choirs make international debut
Sydney's  Kesser Torah College and Mt Sinai College school choirs made an international singing debut in last week's first Boys Town Jerusalem (BTJ) International Virtual Choral Festival. Read more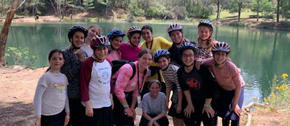 Melbourne's Chabad Youth beats COVID
Despite COVID, Melbourne Chabad Youth managed to run over 20 camps this summer. Read more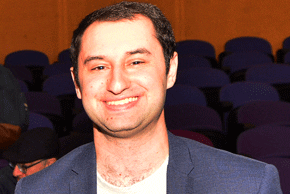 The Australasian Union of Jewish Students has won awards in three categories at the World Union of Jewish Students (WUJS) Congress for 2020, in individual and group categories. Read more