Current News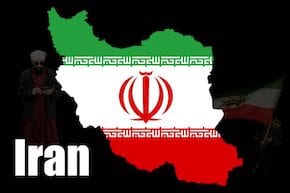 US seizes dozens of websites used by the Iranian media and terror orgs
Wednesday, June 23, 2021 at 5:58 pm
The US seized 33 websites used by the Iranian Islamic Radio and Television Union (IRTVU) and three websites operated by Kata'ib Hezbollah (KH), in violation of US sanctions, the Department of Justice stated Tuesday. Read more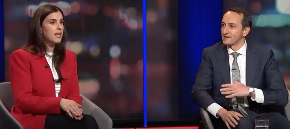 Wednesday, June 23, 2021 at 3:53 pm
The ABC's coverage of Israel – in particular, its highly controversial Q + A program which focused on the recent Israel-Hamas war – was the subject of a high-level meeting between the Executive Council of Australian Jewry (ECAJ) and the ABC leadership at ABC headquarters in Sydney on Monday. Read more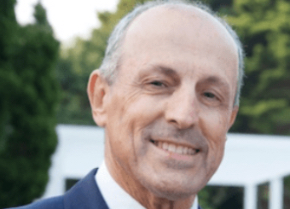 Wednesday, June 23, 2021 at 3:34 pm
Vic Alhadeff this week joined the Executive Council of Australian Jewry as a part-time consultant. Read more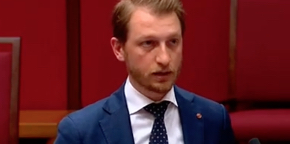 Government been recommended to relist Hezbollah as a terrorist organisation and in its entirety
Wednesday, June 23, 2021 at 3:22 pm
The Parliamentary Joint Committee on Intelligence and Security (PJCIS) has recommended the Federal government consider listing Hezbollah in its entirety as a terrorist organisation. Read more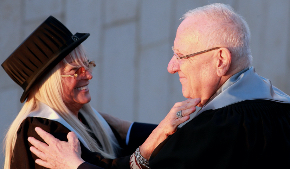 Honorary doctorates for President Rivlin and Miriam Adelson
Wednesday, June 23, 2021 at 1:50 pm
Israel's Ariel University has conferred honorary doctorate degrees on the 10th President of the State of Israel, Reuven Rivlin and Dr Miriam Adelson. Read more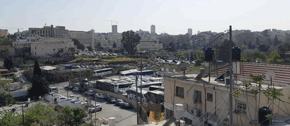 Huge scam exposed in Jerusalem: Police arrest six Arabs for forgery of ownership documents in Sheikh Jarrah neighbourhood
Wednesday, June 23, 2021 at 1:23 pm
Israel's police arrested early Tuesday morning six Arabs suspected of a multi-million real estate scam in eastern Jerusalem, an affair sure to send shockwaves through multiple systems. Read more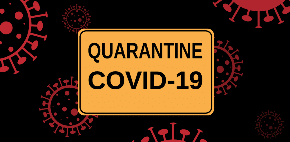 Israel registered over 100 COVID-19 cases yesterday
Wednesday, June 23, 2021 at 1:10 pm
Israel's health system registered on Tuesday 128 new Coronavirus (COVID-19) cases in the country in 24 hours, the first such instance in over two months. Read more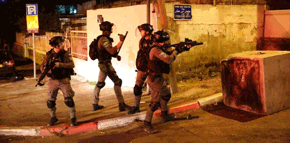 Police arrest four Arabs in Sheikh Jarrah riots
Wednesday, June 23, 2021 at 12:56 pm
Israeli forces arrested four Arabs Monday night during violent riots in the Shimon Hatzadik (Sheikh Jarrah) neighbourhood in Jerusalem. Read more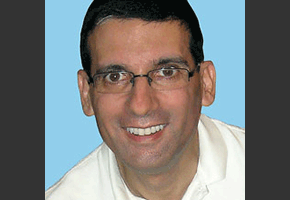 Medical cannabis for younger patients
Wednesday, June 23, 2021 at 11:55 am
A team of researchers from the Hebrew University of Jerusalem (HU) has completed the first-ever meta-analysis of pediatric patients treated with medical cannabis to understand better the risks and benefits of cannabis use among young patients. Read more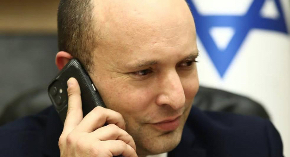 New government votes down first no-confidence motions
Tuesday, June 22, 2021 at 5:01 pm
The new coalition, led by Prime Minister Naftali Bennett, faced and voted down the first no-confidence motions presented by the opposition factions, only a week after the coalition was formed. Read more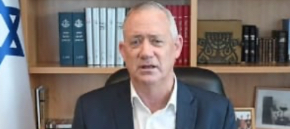 Defence Minister Gantz: all options are on the table with Iran
Tuesday, June 22, 2021 at 4:57 pm
All offensive options are "on the table," and Israel will continue to develop the necessary capacities to protect itself from any Iranian threat. Minister of Defense Benny Gantz declared Sunday. Read more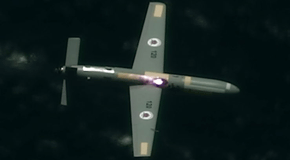 WATCH: Israel concludes successful tests on laser interception system
Tuesday, June 22, 2021 at 4:50 pm
Israel's Ministry of Defence, Elbit Systems, and the Israeli Air Force (IAF) were successful in intercepting Unnamed Aerial Vehicles (UAV) at different ranges and altitudes using an aerial laser system installed on an aircraft, a significant achievement for Israel's defence array. Read more

Sydney Jewish Museum: Labor Shadow Minister congratulates NSW Treasurer
Tuesday, June 22, 2021 at 3:42 pm
In the spirit of bipartisanship, NSW Shadow Minister for Police and Counter-Terrorism Walt Secord has welcomed the decision by the NSW Liberal government to provide $6.25 million to the Sydney Jewish Museum. Read more
Previous Articles and Features

Video
Shelley Segal and Prince Chapelle
Sport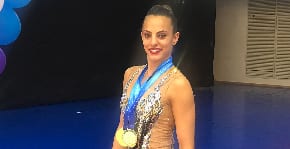 Linoy Ashram wins gold, silver in European Gymnastics Championship
Monday, June 14, 2021 at 9:35 am
Israeli gymnast Linoy Ashram was crowned European champion in the clubs exercise in the European Rhythmic Gymnastics Championships in Varna, Bulgaria. Read more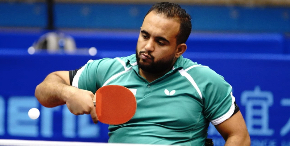 Jordanian table-tennis player pulls out of match to avoid facing Israeli opponent
Sunday, June 13, 2021 at 2:46 pm
A Jordanian national table tennis player recently withdrew from the World Para Table Tennis Championships in Slovenia to avoid playing against an Israeli athlete, confirmed the Jordanian Paralympic Committee. Read more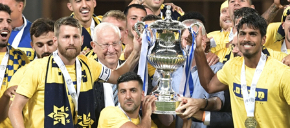 One of the president's last duties
Thursday, June 3, 2021 at 10:35 am
For the last time as President of Israel, Reuven Rivlin presented the 2020-2021 soccer State Cup last night to Maccabi Tel Aviv who defeated their opponents Hapoel Tel Aviv. Read more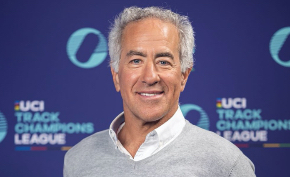 Sylvan Adams Velodrome in Tel Aviv to host finale to inaugural UCI Track Champions League
Thursday, May 20, 2021 at 4:15 pm
At an event unveiling the brand new UCI Track Champions League, it was announced that the six-round track cycling competition will culminate in a final round at the Sylvan Adams National Velodrome in Tel Aviv, where the male and female winners of the competition will be crowned. Read more
Features and Articles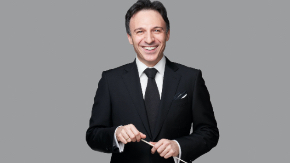 Clerici was going to swap his bow for a baton: Music review by Fraser Beath McEwing of a phantom concert
Covid wiped out tonight's concert, much to my disappointment. Read more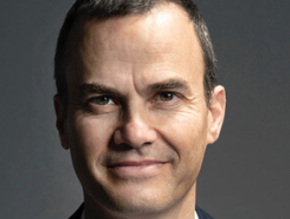 An unhappy marriage could cause a stroke
A new Tel Aviv University study reveals that perceiving marriage as unsuccessful is a significant predictor of death from a stroke and premature death among men, no less than well-known risk factors such as smoking and lack of physical activity. Read more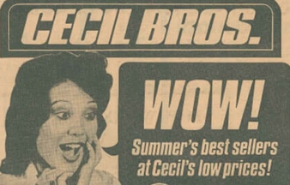 From Australia's Jewish Past: Fanny Sarah Breckler – a business and community leader
Fanny was born in 1877 in Minsk Russia, the daughter of Joseph and Bella Masel.  She came to West Australia in 1889 having married Yoel Breckler, a Russian immigrant who, in 1897 set up a shoe repair business in Fremantle.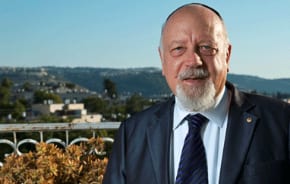 In Judaism, what comes first? Ethics or rituals?
Ask the rabbi… Read more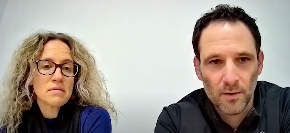 Henry Greener meets Victorian CSG Leaders Yael Steel and Justin Kagan on the structure, scope and all aspects of Community Protection, Crisis and Emergency Management that the Community Security Group provides. Read more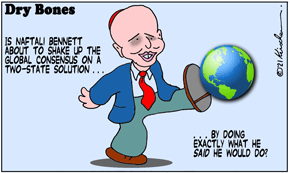 Bennett set to shake-up global consensus on two-state solution
Israeli Prime Minister – Naftali Bennett – seems set to challenge the decades-long failure by the international community to achieve its called-for two-state solution: Creating a second Palestinian Arab state, in addition to Jordan, for the first time in recorded history. Read more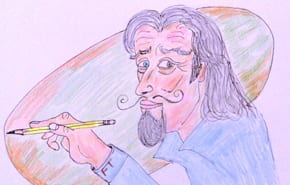 This week's cartoon…A Butchered Election. Read more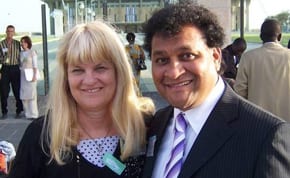 Indigenous Friends of Israel disagree with QLD Labor
Recently Queensland Labor voted on a resolution accusing Israel of ethnic cleansing, but Indigenous voices don't agree. Read more
Have you heard... ?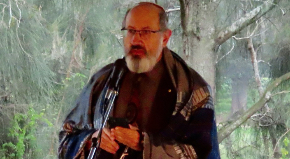 Interfaith work together to battle COVID
Tuesday, June 22, 2021 at 3:06 pm
Sydney's Paramatta Park hosted a special programme of prayer and music this week, as people from around Sydney gathered to support medical projects to assist the people of India to deal with the ravages of the Covid pandemic. Read more

Dr David Cumin and Juliet Moses in discussion
Monday, June 21, 2021 at 11:25 am
Juliet Moses was invited to speak at the recent conference on Countering Terrorism and Violent Extremism In one session, there was open support for Hamas and Hezbollah. Read more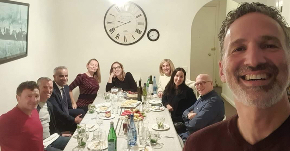 Friday, June 11, 2021 at 5:04 pm
Sydney's JNF Jerusalem Shaliach Yossi Eshed together with his wife Idit has hosted a special dinner with the UAE Ambassador to Australia Abdulla Al Subousi. Read more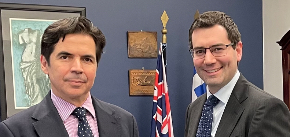 NSW Jewish Board of Deputies CEO meets Greek Consul General
Friday, June 11, 2021 at 4:47 pm
The new Chief Executive Officer of the NSW Jewish Board of Deputies recently met with the Consul-General of Greece in Sydney, Mr Christos Karras, at the Consulate-General of Greece in Sydney. Read more

World Elder Abuse Awareness Day
Friday, June 11, 2021 at 3:40 pm
"Older people are essential in the fabric of our society. We learn from our Elders. They are the custodians of our history and at every stage have stories to tell and contributions to make – in our lives and their own", says Bill Appleby, Chief Executive Officer of Melbourne's Jewish Care. Read more
Young-Gen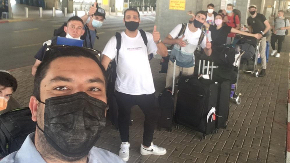 After months of border closures and uncertainty, the Zionist Federation of Australia and the Israel Programs department have seen the first group of Masa fellows depart from cities around Australia headed, finally, for Israel. Read more

A weekend retreat for Diller Teen Fellows
Recently, Diller Teen Fellows Melbourne held its second Shabbaton (weekend retreat) for Cohort 6, with a program aimed at developing self-management skills among the teens. Read more

Two Australian Jewish day school choirs make international debut
Sydney's  Kesser Torah College and Mt Sinai College school choirs made an international singing debut in last week's first Boys Town Jerusalem (BTJ) International Virtual Choral Festival. Read more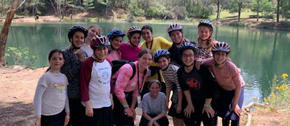 Melbourne's Chabad Youth beats COVID
Despite COVID, Melbourne Chabad Youth managed to run over 20 camps this summer. Read more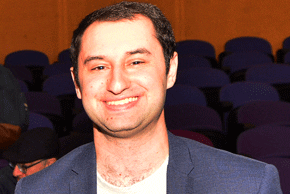 The Australasian Union of Jewish Students has won awards in three categories at the World Union of Jewish Students (WUJS) Congress for 2020, in individual and group categories. Read more