Current News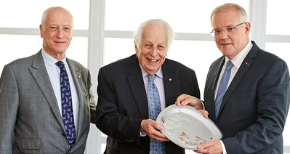 Canada follows Australia's stance on Durban 4
Friday, May 7, 2021 at 8:39 am
The Canadian has announced it will join Australia in not attending the Durban 4 Conference in September citing the anti-Israel sentiments showing previously. Read more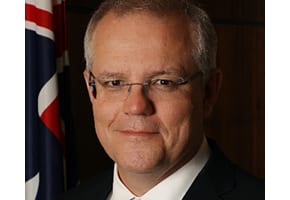 Scott Morrison says no to Durban 4
Thursday, May 6, 2021 at 5:12 pm
The Australia/Israel & Jewish Affairs Council (AIJAC) has applauded Prime Minister Scott Morrison's announcement that Australia will not participate in the event to mark the 20th anniversary of the UN World Conference Against Racism, Racial Discrimination, Xenophobia and Related Intolerance. Read more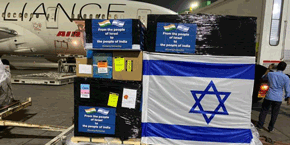 First plane of Israeli medical aid lands in India
Thursday, May 6, 2021 at 4:55 pm
The first cargo plane with tons of medical equipment donated by Israel to the Government of India landed at Indira Airport in Delhi on Wednesday morning. Read more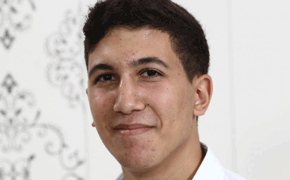 Samaria terror victim dies of wounds: terrorist captured
Thursday, May 6, 2021 at 3:24 pm
Yehuda Guetta, a young Israeli man who was critically injured in a terrorist attack on Sunday in Samaria, died of his injuries Wednesday night, as the terrorist who shot him was captured. Read more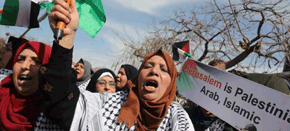 Fearing Israeli anti-terror law, PA banks close 35,000 accounts of terrorists
Thursday, May 6, 2021 at 12:32 pm
Banks operating in the Palestinian Authority (PA) have closed 35,000 bank accounts of imprisoned terrorists, released terrorists, and families of dead terrorists, a result of action taken by Palestinian Media Watch (PMW). Read more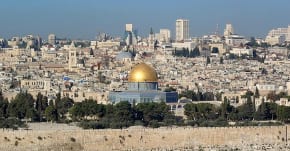 Jerusalem police arrest 5 Arab rioters in Sheikh Jarrah
Thursday, May 6, 2021 at 12:22 pm
Jerusalem's police arrested three Arabs in the city on Wednesday night during violent riots in the Shimon Hatzadik neighbourhood, also known as Sheikh Jarrah. Read more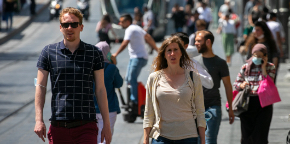 Ahead of 54th Jerusalem Day, capital's population nears 1 million
Thursday, May 6, 2021 at 12:15 pm
In the runup to Jerusalem Day, which this year falls on May 9, the city continues to be Israel's largest, with a population nearing 1 million, according to a study by the Jerusalem Institute for Policy Research…writes Yori Yalon. Read more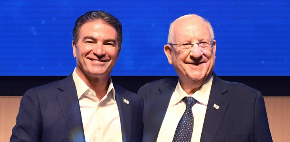 President Rivlin on a farewell visit to Mossad HQ
Thursday, May 6, 2021 at 10:50 am
President of Israel Reuven Rivlin has made a farewell visit to the Mossad thanking its staff for its dedicated work. Read more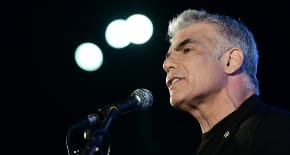 President Rivlin gives Yesh Atid leader Yair Lapid mandate to form government
Thursday, May 6, 2021 at 10:23 am
President Reuven Rivlin has given Yesh Atid party leader Yair Lapid the mandate to form a government. Read more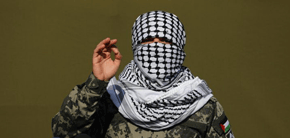 Hamas Military Leader Threatens Israel over Eviction of Illegal Residents in Sheikh Jarrah
Wednesday, May 5, 2021 at 5:16 pm
Muhammad Def, head of Hamas' military wing, issued a "last and explicit warning" to Israel that Hamas will not stand by idly in the face of Israel's "aggression against the Palestinians in the Sheikh Jarrah neighbourhood" in Jerusalem, and Israel will "pay a heavy price" if it does not cease its actions there. Read more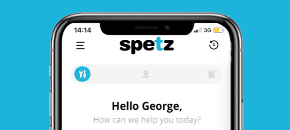 Spetz – an Israeli app to find the help you need
Wednesday, May 5, 2021 at 4:15 pm
Spetz is an Israeli start-up working internationally that has been very successful in Israel, are working in the UK, and has recently soft-launched in Australia.  Read more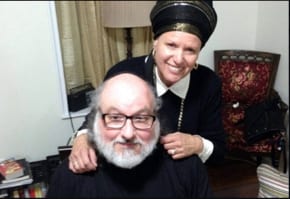 Wednesday, May 5, 2021 at 12:28 pm
Jonathan Pollard was sentenced to life imprisonment in 1987 for spying for Israel in the United States…and now is the keynote speaker at an event in Jerusalem celebrating Jerusalem Day. Read more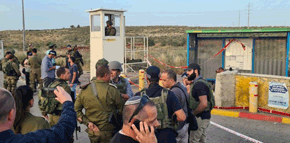 Israeli forces arrest suspects connected to Samaria terror attack
Wednesday, May 5, 2021 at 11:07 am
Israeli security forces arrested on Monday night several suspects connected to Sunday's terror attacks at the Tapuach Junction in Samaria, in which three young Israelis were shot and wounded. Read more
Previous Articles and Features

Video
Shelley Segal and Prince Chapelle
Sport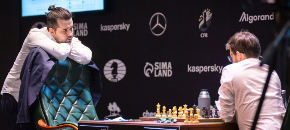 Russian Jewish chess player to challenge world champion for title in UAE
Friday, April 30, 2021 at 10:49 am
Russian Jewish chess player Ian Nepomniachtchi will challenge the current world chess champion, Magnus Carlsen, for the title in Dubai later this year after winning the FIDE Candidates Tournament on Monday with a round to spare. Read more

Defeating odds, Israeli team crowned FIBA Europe Cup champion
Tuesday, April 27, 2021 at 3:54 pm
Israeli Basketball Premier League club Ironi Ness Ziona has been crowned the new International Basketball Federation Europe (FIBA) Cup champions, after beating Stal Ostrow Wielkopolski and earning their first title in a European club competition. Read more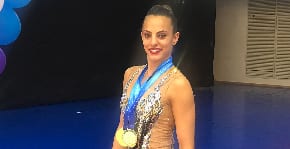 Israeli gymnast Linoy Ashram wins two gold medals at world championship
Wednesday, March 31, 2021 at 4:33 pm
Israeli gymnast Linoy Ashram won two gold medals and one bronze in the Rhythmic Gymnastics World Cup this weekend in Sofia, Bulgaria. Read more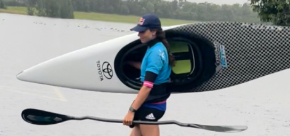 Wednesday, March 24, 2021 at 5:34 pm
Olympian Jessica Fox took to the water to train during the severe flooding which has devasted wide tracts of south-eastern Australia following days of heavy rainfall.
Features and Articles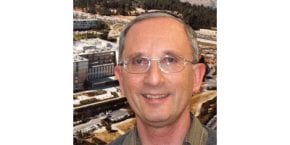 When tragedy strikes the often-heard explanation is that it was "an act of God" and therefore unforeseen and beyond the ability of humans to prevent it. Read more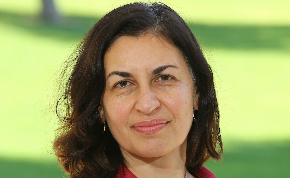 Would you like some heavy water with your coffee?
A long-standing, unresolved puzzle concerns the taste of heavy water.  Regular water has no distinct taste but rumours indicate that heavy water tastes sweet. Read more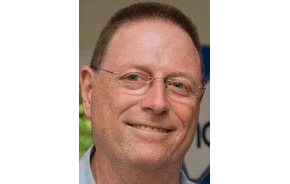 The Kashrut of Israeli politics
Fifty years ago this year, I first joined the Zionist Council of NSW as a youth movement representative and in all of these years, I have never written an article or opinion piece about kashrut (Jewish dietary laws) or more particularly, kosher certification. Until now. Read more

Biden administration 'dead set' on re-entering Iran deal, despite high price
In recent days, conflicting reports have emerged over the ongoing negotiations in Vienna to revive the 2015 nuclear deal, leading to questions over to what extent the United States will undo Trump-era sanctions against Tehran…writes Dmitriy Shapiro. Read more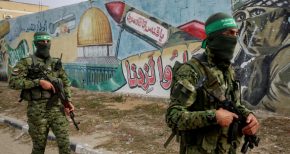 Calls for Abbas' resignation following postponement of PA elections
Since Mahound Abbas announced last Thursday the postponement of the Palestinian Authority (PA) elections and blamed Israel for refusing to allow the elections in eastern Jerusalem, criticism has been growing against him from outside and at home, as he faces Hamas' attempts to destabilize the PA. Read more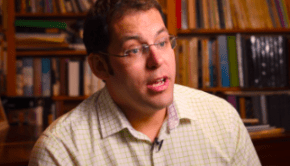 Tragedy brings out the best and the worst – an Op-Ed
The Har Meron disaster is one of the worst peacetime tragedies in modern Israel's history. There are at least 45 people confirmed dead and over 150 more injured. Read more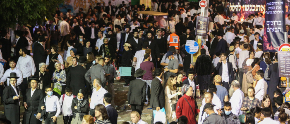 Who's responsible for the Meron disaster?
Israel's largest religious festival turned into its largest peacetime tragedy late Thursday night, as 45 celebrants were crushed to death, and dozens more were injured, under the feet of fellow worshippers in a horrific stampede at Mount Meron. Read more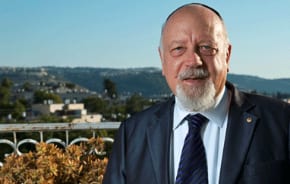 Ask the rabbi. Read more
Have you heard... ?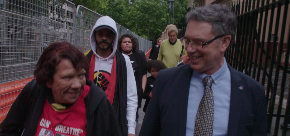 ABC profiles George Newhouse: The Accidental Advcate
Wednesday, May 5, 2021 at 5:22 pm
Sydney-based George Newhouse is the founder of the National Justice Project, arguably the number one human rights firm in Australia. Read more

Wednesday, May 5, 2021 at 5:00 pm
Sydney's Shule and the JNF have combined to present an evening to show solidarity to those affected by last week's tragedy at Mount Meron in Israel. Read more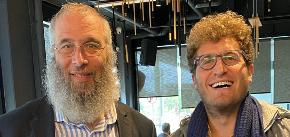 Tuesday, May 4, 2021 at 5:31 pm
Melbourne's ARK Centre's Rabbi Gabi had the pleasure of catching up with the CEO of Sydney's Jewish House Rabbi Mendel Kastel. Read more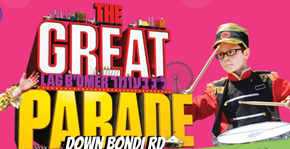 Sunday, April 25, 2021 at 5:59 pm
Sydney's Shul and Our Big Kitchen have organised the "Great Lag B'Omer Parade" for this coming Thursday.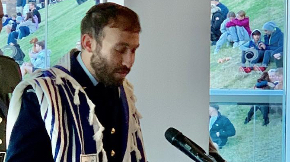 Jewish chaplain at ANZAC dawn service
Sunday, April 25, 2021 at 11:01 am
Maroubra Synagogue's Rabbi Yossi Friedman participated in the ANZAC Day dawn service at Bondi Beach. Read more
Young-Gen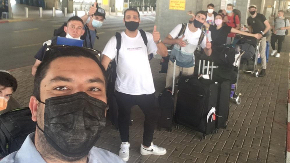 After months of border closures and uncertainty, the Zionist Federation of Australia and the Israel Programs department have seen the first group of Masa fellows depart from cities around Australia headed, finally, for Israel. Read more

A weekend retreat for Diller Teen Fellows
Recently, Diller Teen Fellows Melbourne held its second Shabbaton (weekend retreat) for Cohort 6, with a program aimed at developing self-management skills among the teens. Read more

Two Australian Jewish day school choirs make international debut
Sydney's  Kesser Torah College and Mt Sinai College school choirs made an international singing debut in last week's first Boys Town Jerusalem (BTJ) International Virtual Choral Festival. Read more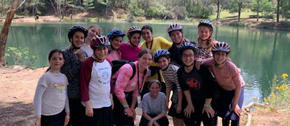 Melbourne's Chabad Youth beats COVID
Despite COVID, Melbourne Chabad Youth managed to run over 20 camps this summer. Read more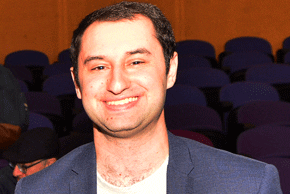 The Australasian Union of Jewish Students has won awards in three categories at the World Union of Jewish Students (WUJS) Congress for 2020, in individual and group categories. Read more