Current News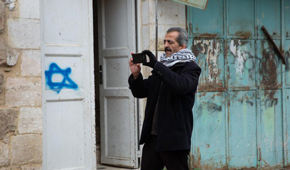 Minister of Education bans groups that degrade IDF, Israel from schools
Monday, January 18, 2021 at 7:30 pm
Education Minister Yoav Gallant issued an order on Sunday banning organizations that degrade IDF soldiers or the state of Israel from lecturing or conducting activities in schools. Read more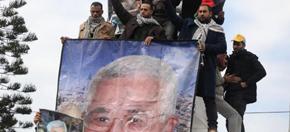 Jibril Rajoub to US officials: I will work to ensure Abbas's victory
Monday, January 18, 2021 at 5:57 pm
"Marwan Barghouti, a senior Fatah prisoner imprisoned in Israel, is determined to face Abu Mazen [Mahmoud Abbas] for the Palestinian presidency and is expected to run with the full support of Muhammad Dahlan, a Fatah official ousted by Abu Mazen," said a senior Fatah official. Read more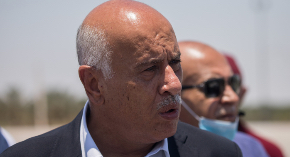 Fatah official: 'Criminal jackass' Trump thrown into garbage bin of history
Monday, January 18, 2021 at 5:18 pm
Senior Palestinian official Jibril Rajoub said in a recent interview that U.S. President Donald Trump, whom he referred to as a "criminal jackass," had been thrown in the garbage bin of history, and that those Arab leaders that have normalized relations with Israel will share his fate. Read more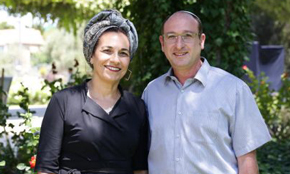 Parents of terror victim launch 'Happy Birthday 2 You' initiative to unite Jews around the world
Monday, January 18, 2021 at 10:09 am
Bat-Galim Shaer and her husband Ofir have launched an initiative to bring Jews around the world in a unique way in memory of their son Gil-ad, who was kidnapped and murdered in 2014 by Hamas terrorists together with two other Israeli youths. Read more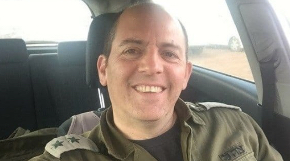 Family of Israeli doctor found dead in IDF uniform: he was murdered
Sunday, January 17, 2021 at 8:10 pm
Dr Avi Harlev, a senior doctor at Barzilai Hospital and an officer in the IDF's reserves, was found dead on Tuesday night in the Lahav Forest, in the vicinity of his home in Har Hebron area. Read more

Delivery man to be deported from France for refusing kosher orders
Sunday, January 17, 2021 at 1:21 pm
A French court on Thursday convicted a delivery driver of discrimination against Jews after refusing to accept orders for kosher food. Read more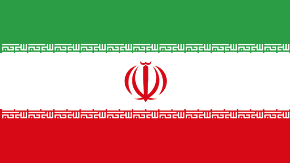 US enacts sanctions targeting Iranian shipping, arms proliferation
Sunday, January 17, 2021 at 1:12 pm
In the final days of the Trump administration, the United States on Friday imposed sanctions targeting Iran's shipping sector and conventional arms proliferation. Read more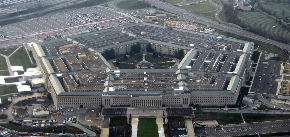 Trump orders US military's Central Command to include State of Israel
Sunday, January 17, 2021 at 1:10 pm
U.S. President Donald Trump has ordered the U.S. Central Command (CENTCOM), which oversees the mission of the U.S. military in the Middle East, to include Israel, reported The Wall Street Journal on Thursday, citing U.S. officials. Read more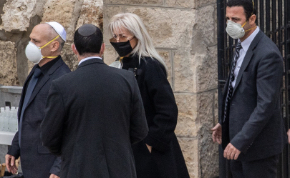 Businessman and philanthropist Sheldon Adelson laid to rest on Mount of Olives
Sunday, January 17, 2021 at 1:02 pm
Businessman and philanthropist Sheldon Adelson, whose contribution to Israel and Jewish life throughout the world, was laid to rest on Friday in a private ceremony in Jerusalem with close family members present. He passed away on Jan. 11 at the age of 87. Read more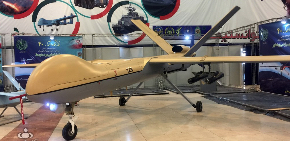 Iran positions 'suicide drones' in Yemen, within range of Israel
Friday, January 15, 2021 at 5:34 pm
As tensions escalate in the Red Sea region, Iran has sent several Shahed-136 loitering munitions, known as "suicide drones," to its proxies in Yemen, Newsweek reported on Thursday…reports Eran Itzkovitch. Read more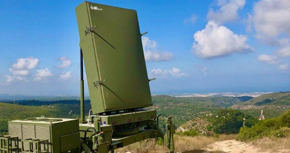 Israel sells Slovakia 17 advanced radar systems in extensive defence export deal
Friday, January 15, 2021 at 9:40 am
The Israel Ministry of Defence will deliver 17 radar systems produced by Israel Aerospace Industries (IAI) to the Slovak Ministry of Defence, in a massive defence export agreement that amounts to approximately A$235 million. Read more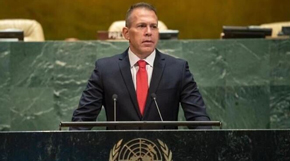 With eye on Iran, Israeli envoy presents UN with 5-point plan to combat global terrorism
Thursday, January 14, 2021 at 5:43 pm
Israel's Ambassador to the United Nations (UN) Gilad Erdan presented a five-point plan for combatting global terrorism to the UN Security Council on Tuesday, calling on members to unite in the global fight against all acts of terrorism. Read more

Al-Qaeda calls on Muslims to target Israeli visitors to Arab countries
Thursday, January 14, 2021 at 3:24 pm
Al-Qaeda in the Arabian Peninsula blasted the governments of the United Arab Emirates, Bahrain, Sudan and Morocco for normalizing relations with Israel, calling on Muslims to target Israelis who visit these countries, according to a report shared exclusively with JNS by the Middle East Media Research Institute (MEMRI)'s Jihad and Terrorism Threat Monitor (JTTM). Read more
Previous Articles and Features

Video
Azra teaches belly-dancing
Sport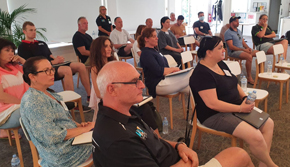 Australia takes big step on road to Maccabiah 21 with team managers and coaches inductions
Tuesday, December 15, 2020 at 3:47 pm
Maccabi Australia has taken a big step forward in their preparations for the 21st Maccabiah Games in 2022 with the Australian management recently conducting induction sessions for team managers and coaches in Melbourne and Sydney.

Two Aussies and one Kiwi in Israel's cycling 2021 team
Tuesday, December 1, 2020 at 4:02 pm
The Israel Start-Up Nation 2021 cycling team will consist of 32 riders from Israel and 16 other countries. Read more

Maccabi Junior Carnival heading for Melbourne
Monday, November 23, 2020 at 3:31 pm
Over the last thirty-five years, Maccabi Junior Carnivals have grown to become an integral part of the Jewish sporting calendar. Read more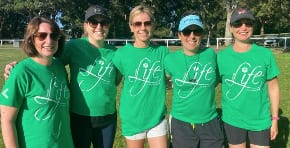 New Maccabi club off and running
Tuesday, November 17, 2020 at 5:00 pm
Sydney weather improved from torrential rain to stunning sunshine marking the inaugural NSW Mac Running Club event on Sunday. Read more
Features and Articles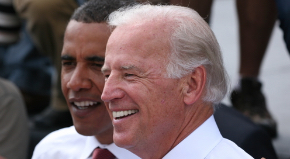 Israel goes back to the future
In an interview with The New York Times last month, President-elect Joe Biden restated his intention to return to the 2015 nuclear deal with Iran. Israel opposes this plan because the 2015 deal ensures Iran will become a nuclear-armed state. Read more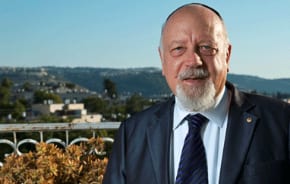 Are summertime pool parties an intrusion into privacy?
Ask the rabbi. Read more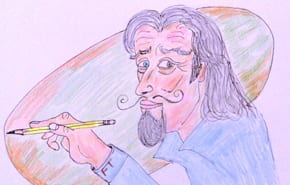 This week's cartoon…2+2=5, Obviously! Read more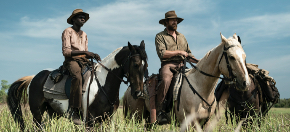 High Ground shows the audience the natural beauty of Arnhem Land, the ugliness of the treatment of Aborigines by some settlers and the kindness and understanding shown by others in the Top End in the early part of the 20th century. Read more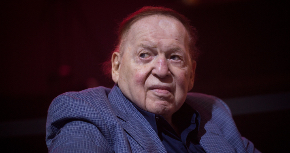 'Your suffering is our pleasure': The anti-Zionist glee at Sheldon Adelson's death
When the former Conservative British Prime Minister Margaret Thatcher died in 2013, there were some on the left who regarded her passing as a moment for celebration. Read more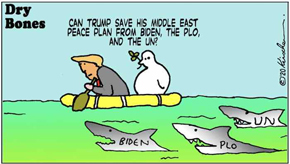 Trump's indecision is sinking his own two-state solution
President Trump's failure to release a detailed plan showing the specific borders of a Palestinian Arab State incorporating Gaza and about 70% of Judea and Samaria (West Bank) – before he leaves office at midday on 20 January – will sink the only two-state solution that has any possibility of being implemented in direct negotiations between Israel and the Palestine Liberation Organization (PLO). Read more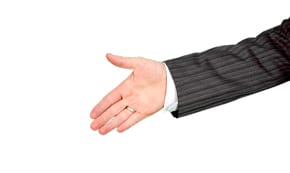 It is ironic that as Israel's innovations, medical research and discoveries gather pace and benefit humanity the denigrators and boycotters become more agitated. Read more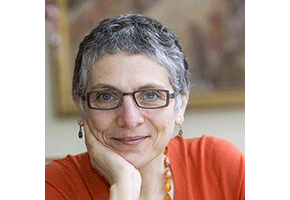 As America reels from political trauma, Jewish continuity points way to national unity
As ever, Judaism has the best line. "Put not your trust in princes," said the psalmist. Amen to that. Read more
Have you heard... ?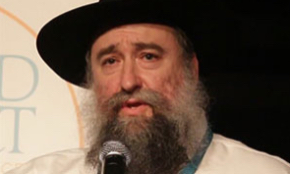 Monday, January 18, 2021 at 5:46 pm
Rabbi Nochum Schapiro of  Sydney's Chabad North Shore is presenting Journey of the Soul, a new six-session course by the acclaimed Rohr Jewish Learning Institute (JLI) which will answer a question which has occurred to every self-reflective person: What happens when we die? Read more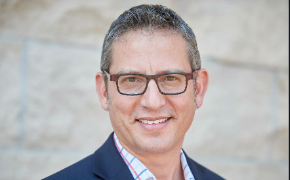 New Jerusalem, Down Under: The search for a Jewish homeland in Australia
Sunday, January 17, 2021 at 11:58 am
Adam Rovner will detail the cultural context and legacy of proposals to create mass settlements of Jewish refugees in Australia before, during, and after the Nazi era. Read more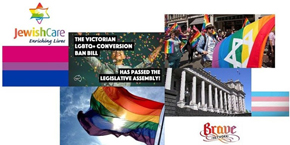 Forum: Change and Suppression Practices in the Jewish Community
Sunday, January 17, 2021 at 11:30 am
Jewish Care invites you to a unique community forum to discuss LGBTQA+ conversion practices (sometimes called 'conversion therapy') and the current Victorian Change and Suppression (Conversion) Practices Prohibition Bill. Read more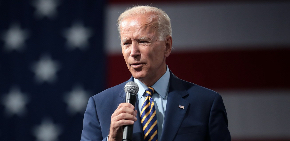 NIF to host event with foreign policy luminaries on the Middle East
Friday, January 15, 2021 at 5:13 pm
Less than two weeks after President Joe Biden takes office NIF Australia is hosting seasoned American Middle East negotiator, and NIF board member, Aaron David Miller and former Knesset member Ksenia Svetlova to discuss America's Middle East policy shift under the new administration. Read more

Friday, January 8, 2021 at 1:51 pm
The documentary 'Never Again Is Now' about the rising global antisemitism recently became available worldwide in English, Spanish, French, German and Portuguese on YouTube. Read more
Young-Gen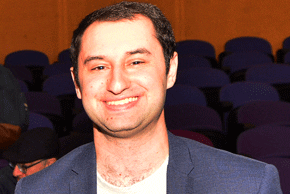 The Australasian Union of Jewish Students has won awards in three categories at the World Union of Jewish Students (WUJS) Congress for 2020, in individual and group categories. Read more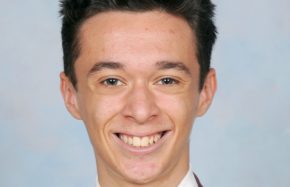 Despite a tumultuous and challenging year, Emanuel School's Year 12 students' focus and determination have converged to deliver outstanding results. Read more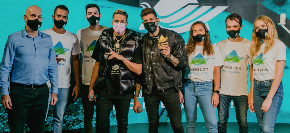 MASA Israel hosts global Chanukah event online
Masa Israel Journey fellows, alumni and community members from around the world came together to celebrate Masa's Global Chanukah Event. Read more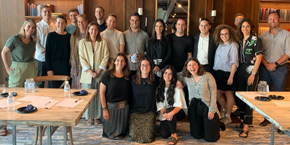 2020 Cohort graduates from UIA Philanthropy Fellowship
UIA NSW has concluded its inaugural Philanthropy Fellowship with the Australian Jewish Funders recently with an inspiring 'Night of Giving'. Read more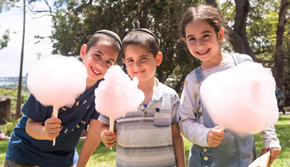 Thousands celebrate Chanukah at the Zoo
Sydney community organisations Jewish House and JNF NSW united to host around 2,000 families and individuals at a family day out at Taronga Zoo. Read more