Current News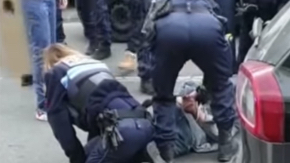 Security overpowers knife-wielding man outside Jewish school in Marseille
Sunday, March 7, 2021 at 3:10 pm
Security forces outside of a Jewish day school in Marseille in southern France stopped an armed, would-be assailant who showed up at the school on Friday before going into a nearby kosher market. Read more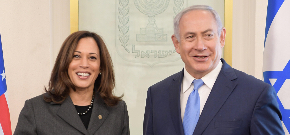 Harris to Netanyahu: America stands against ICC war-crimes probe of Israel
Sunday, March 7, 2021 at 2:58 pm
U.S. Vice President Kamala Harris spoke with Israeli Prime Minister Benjamin Netanyahu on Thursday, assuring that the United States stands against the International Criminal Court's war-crimes probe of Israel. Read more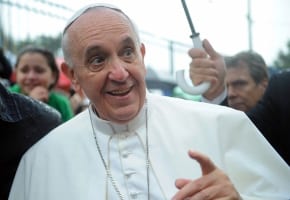 Sunday, March 7, 2021 at 2:16 pm
After his Alitalia flight received permission to fly across Israel on its way to Iraq,  Pope Francis radioed a message to Israel's President Rivlin . Read more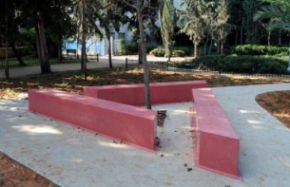 LGBTIQ groups call for Holocaust museums' recognition of Nazi atrocious committed against homosexuals
Sunday, March 7, 2021 at 12:55 pm
National LGBTIQ advocacy organisation, just.equal has written to federal Treasurer, Josh Frydenberg, seeking a commitment that proposed Holocaust museums will present information about all the victims of the Holocaust. Read more

Dan Tehan to discuss trade with counterparts in Israel and Bahrain on zoom
Sunday, March 7, 2021 at 10:55 am
In a first-ever webinar event, the Trade Ministers of Australia, Bahrain and Israel will be interviewed live on the importance of new markets in a post-COVID-19` world. Read more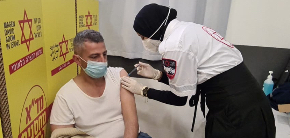 MDA vaccinates Palestinian workers
Friday, March 5, 2021 at 5:11 pm
As part of the national effort to prevent the spread of the coronavirus in Israel, the government has decided to provide vaccinations to Palestinian workers with permits to work in Israel. Read more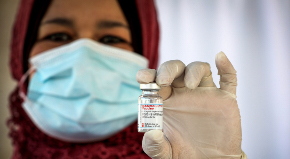 PA denies accusations of cronyism in vaccine rollout
Friday, March 5, 2021 at 4:46 pm
The Palestinian Authority has denied accusations that its vaccine rollout plan was based on cronyism and lacked transparency. Read more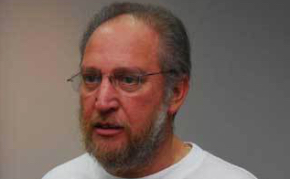 Friday, March 5, 2021 at 3:28 pm
Ze'ev Bashan, a former President of the JNF in Australia has passed away in Israel. Read more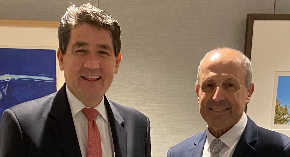 Multiculturalism NSW launches five year plan
Friday, March 5, 2021 at 8:57 am
The Multiculturalism NSW Strategic Plan for 2021-2025 has been launched at NSW Parliament House.
Read more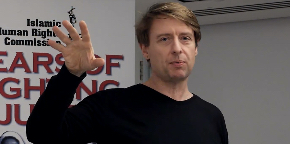 British university accused of 'absolute failure' to address professor's biased conduct
Friday, March 5, 2021 at 8:25 am
The United Kingdom's Union of Jewish Students (UJS) and Bristol Jewish Society (J-Soc) have accused Bristol University of an "absolute failure of their duty of care" after the school refused to condemn the anti-Semitic conduct of a sociology professor. Read more

Thursday, March 4, 2021 at 6:21 pm
Both Israeli and Australian leader have made statements on the International Criminal Court's decision to investigate Israel have ranged from "absurd" to "scandalous". Read more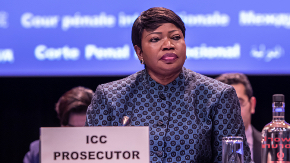 ICC opens war-crimes probe; Netanyahu blasts it as 'anti-Semitic' and 'hypocritical'
Thursday, March 4, 2021 at 6:08 pm
The chief prosecutor of the International Criminal Court in the Hague announced on Wednesday her intention to open an investigation into war crimes allegedly committed by Israelis and Palestinians since 2014. Read more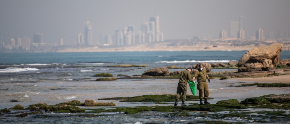 Israel points to Iran for causing oil spill, calling it 'environmental terrorism'
Thursday, March 4, 2021 at 6:03 pm
Israel's Environmental Protection Minister Gila Gamliel accused Iran on Wednesday of being behind a major oil spill off Israel's coast from Feb. 1-2. Read more
Previous Articles and Features

Video
Azra teaches belly-dancing
Sport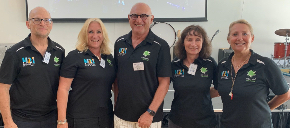 Team Australia Maccabiah 2022 information sessions attract over 300
Monday, March 1, 2021 at 5:11 pm
Team Australia has continued strong preparations on the road to Maccabiah in 2022 after information sessions in Sydney and Melbourne were attended by over 300 people.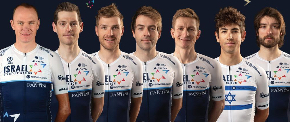 Team Israel Start-Up Nation lines up for UAE Tour
Sunday, February 21, 2021 at 5:15 pm
One year after its historic inaugural participation in the UAE Tour and a subsequent peace accord between the United Arab Emirates and Israel, Team Israel Start-Up Nation will begin its second UAE Tour today.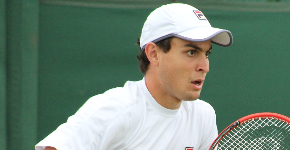 Monday, February 15, 2021 at 6:08 pm
Russian Aslan Karatsev has reached the quarter-finals of the Australian tennis open, disposing of fellow Jewish competitor Diego Schwartzman on his way through. Read more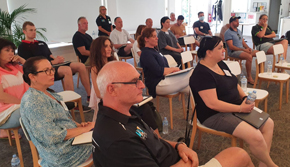 Australia takes big step on road to Maccabiah 21 with team managers and coaches inductions
Tuesday, December 15, 2020 at 3:47 pm
Maccabi Australia has taken a big step forward in their preparations for the 21st Maccabiah Games in 2022 with the Australian management recently conducting induction sessions for team managers and coaches in Melbourne and Sydney.
Features and Articles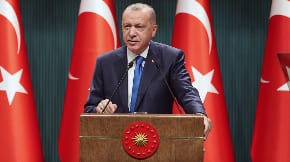 History, the Holocaust and hatred in Turkey's school textbooks
Time and again, the Middle East has taught us that whatever political problems or challenges a given regime may be facing, it always has at its disposal an anti-Semitic explanation for how these came about in the first place. Read more

Will a US-Saudi rift affect Israel?
The Biden administration has distanced itself from Saudi Arabia, imposing sanctions on some Saudi officials over the 2018 murder of journalist Jamal Khashoggi, but stopped short of penalizing Saudi Crown Prince Mohammed bin Salman (MBS) himself. Read more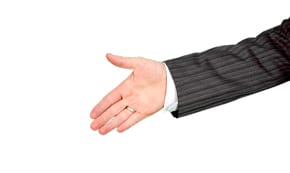 The countdown to Election Day followed by Pesach (Passover) has begun. Read more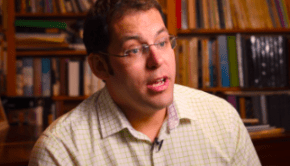 New Zealand superannuation fund divests from six Israeli banks
The New Zealand Government superannuation savings vehicle, the NZ Super Fund, is ostensibly joining the Boycott, Divestment, and Sanctions (BDS) campaign against Israel – a movement deemed racist by many of New Zealand's traditional allies. Read more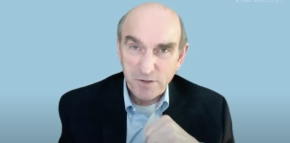 The list of high calibre guests for webinars from the Australia/Israel & Jewish Affairs Council (AIJAC) continued with the latest presenter, Elliott Abrams, formerly deputy national security advisor in the George W Bush Administration. Read more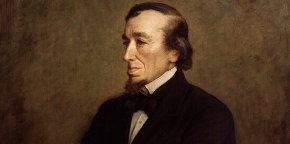 The brouhaha over defining Jews as an ethnic minority
A row over anti-Semitism that has erupted in Britain illuminates the problem that bedevils so many in the West over their understanding of what Judaism actually is. Read more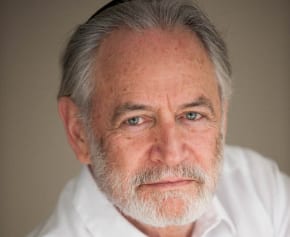 The course of human civilization, if one can use that term, has progressed and continues to, in a series of slow cycles.  Read more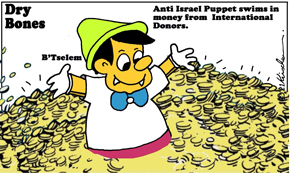 Israel Arab human rights group fuels Jew-hatred
Israeli-based Arab human rights organisation – B'Tselem: The Israeli Information Center for Human Rights in the Occupied Territories – is becoming politically involved in the unresolved 100-years conflict between Jews and Arabs over sovereignty in the territory formerly called Palestine. Read more
Have you heard... ?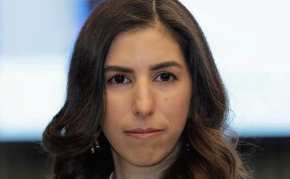 Extraordinary times call for an extraordinary event for UIA NSW Women's Division 2021 Campaign
Friday, March 5, 2021 at 5:18 pm
UIA NSW Women's Division has announced an innovative concept for its 2021 Headline Event – an afternoon tea at homes across Sydney, with guest speaker Jordana Cutler on Sunday 14 March. Read more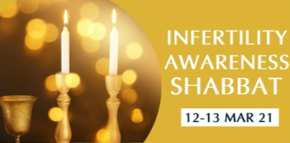 Thursday, March 4, 2021 at 10:02 am
The Australian Jewish Fertility Network (AJFN) is to host the sixth annual Infertility Awareness Shabbat (IAS) to raise awareness and break the stigma surrounding the infertility journey. Read more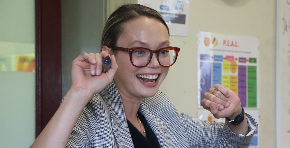 Emanuel School teacher is a Rising Star in 2021
Wednesday, March 3, 2021 at 2:56 pm
Sydney's Emanuel School HSIE teacher, Lauren Korotkov, has been selected as a Rising Star by The Educator magazine. Read more

Three Generations of Holocaust Memory – The Life and Legacy of Abe (Abram) Goldberg
Thursday, February 25, 2021 at 3:30 pm
Join March of the Living Australia for an inspiring online Zoom event with three generations of March of The Living attendees; Abe (Abram) Goldberg, his son Charlie, and grandson Daniel, on Thursday 4th March at 7:30PM (AEDT). Read more

International experts to share insights on COVID-19 vaccine ahead of Australian rollout
Thursday, February 25, 2021 at 3:23 pm
Jewish House has partnered with JNF to bring together international & local health experts for an upcoming 90-minute webinar discussing the COVID-19 vaccine rollout later this month. Read more
Young-Gen

Two Australian Jewish day school choirs make international debut
Sydney's  Kesser Torah College and Mt Sinai College school choirs made an international singing debut in last week's first Boys Town Jerusalem (BTJ) International Virtual Choral Festival. Read more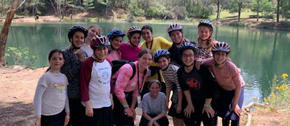 Melbourne's Chabad Youth beats COVID
Despite COVID, Melbourne Chabad Youth managed to run over 20 camps this summer. Read more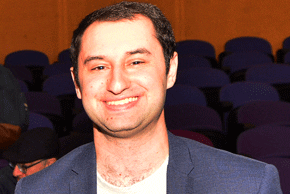 The Australasian Union of Jewish Students has won awards in three categories at the World Union of Jewish Students (WUJS) Congress for 2020, in individual and group categories. Read more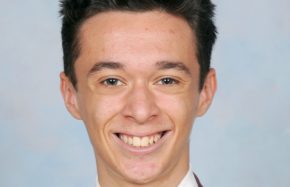 Despite a tumultuous and challenging year, Emanuel School's Year 12 students' focus and determination have converged to deliver outstanding results. Read more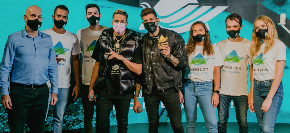 MASA Israel hosts global Chanukah event online
Masa Israel Journey fellows, alumni and community members from around the world came together to celebrate Masa's Global Chanukah Event. Read more