Current News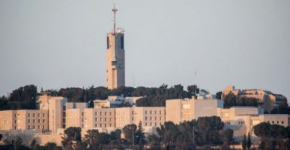 Hebrew University professor accuses Israel of murdering Palestinian civilians during a virtual event
Tuesday, June 15, 2021 at 4:39 pm
Professor Nadera Shalhoub-Kevorkian blatantly accused Israel of apartheid, ethnic cleansing and killing Palestinian civilians and children at an event hosted by The University of California Humanities Research Institute (UCHRI) on June 1, reported Zionist organization Im Tirtzu. Read more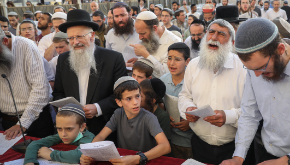 Rabbis lead prayers against new Israeli government at Western Wall
Tuesday, June 15, 2021 at 4:35 pm
Following the swearing-in of Israel's 36th government on Sunday, rabbis aligned with the Religious Zionism movement gathered at the Western Wall in Jerusalem's Old City to "pray and cry out, out of fear the government will harm the state's Jewish character." Read more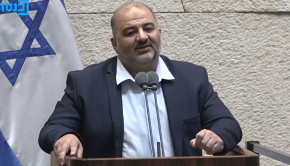 Ra'am Party leader vows to 'reclaim' lands 'expropriated from our people'
Tuesday, June 15, 2021 at 4:30 pm
Mansour Abbas, head of Israel's Ra'am Party, said on Sunday that he would "reclaim the lands that were expropriated from our people." Read more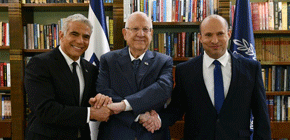 Tuesday, June 15, 2021 at 4:20 pm
With the formation of Israel's 36th government, the traditional photograph has been taken of President of Israel Reuven Rivlin, Prime Minister Naftali Bennett, Alternate Prime Minister and Minister of Foreign Affairs Yair Lapid and the ministers of the new government. Read more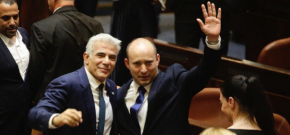 ECAJ "trusts" new Israeli will restore stability
Tuesday, June 15, 2021 at 3:38 pm
The Executive Council of Australian Jewry congratulates Prime Minister Naftali Bennett and Foreign Minister and Alternate Prime Minister Yair Lapid on the formation of a new Israeli coalition government. Read more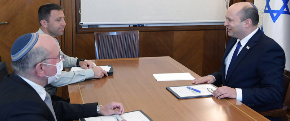 Tuesday, June 15, 2021 at 9:28 am
Prime Minister Naftali Bennett has moved into the Prime Minister's office in Jerusalem. Read more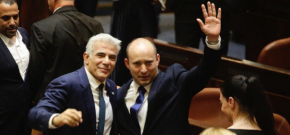 Change of leadership: Congratulations for Bennett
Monday, June 14, 2021 at 10:00 am
World Jewish Congress President Ronald S. Lauder has reacted to the formation of the new Israeli government. Read more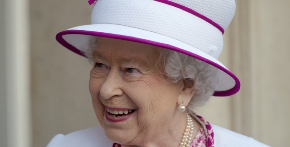 Queen's Birthday Honours – the Jewish list for 2021
Monday, June 14, 2021 at 9:49 am
Members of the Australian Jewish community have received Queen's Birthday awards in the fields of philanthropy, medicine, communal involvement and arts. One awardee has been recognised for aiding refugees and joins another one for helping the reduction of smokers. J-Wire wishes them all Mazeltov. Read more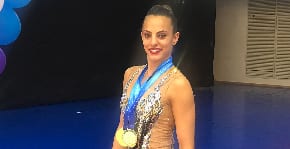 Linoy Ashram wins gold, silver in European Gymnastics Championship
Monday, June 14, 2021 at 9:35 am
Israeli gymnast Linoy Ashram was crowned European champion in the clubs exercise in the European Rhythmic Gymnastics Championships in Varna, Bulgaria. Read more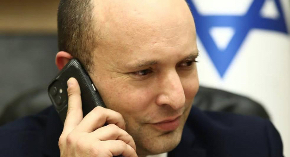 Bennett and Biden: early conversation
Monday, June 14, 2021 at 9:30 am
Prime Minister Naftali Bennett and US President Joe Biden spoke by telephone last night. Read more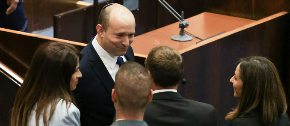 Naftali Bennett sworn in as head of 36th Israeli government
Monday, June 14, 2021 at 9:20 am
Israel's 36th government passed a vote of confidence at a special Knesset session on Sunday night with Yamina Party leader Naftali Bennett sworn in as the country's 13th prime minister. Read more

Israel becomes first country to ban fur sales for fashion
Monday, June 14, 2021 at 7:36 am
Israel has become the first country in the world to ban the sale of fur for fashion (with a few exceptions), effective six months from now. Read more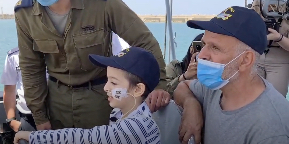 Magen David Adom's grants a second wish to Raphael
Sunday, June 13, 2021 at 6:11 pm
Seven-yr-old Rafael Yotam Cohen's rare illness returned for the third time and to put a smile on his face – MDA enlisted and fulfilled one of his dreams of sailing a Navy ship on a day full of experiences and dreams come true. Read more
Previous Articles and Features

Video
Shelley Segal and Prince Chapelle
Sport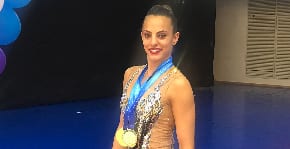 Linoy Ashram wins gold, silver in European Gymnastics Championship
Monday, June 14, 2021 at 9:35 am
Israeli gymnast Linoy Ashram was crowned European champion in the clubs exercise in the European Rhythmic Gymnastics Championships in Varna, Bulgaria. Read more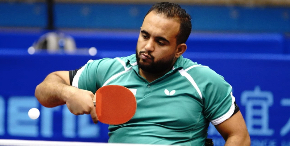 Jordanian table-tennis player pulls out of match to avoid facing Israeli opponent
Sunday, June 13, 2021 at 2:46 pm
A Jordanian national table tennis player recently withdrew from the World Para Table Tennis Championships in Slovenia to avoid playing against an Israeli athlete, confirmed the Jordanian Paralympic Committee. Read more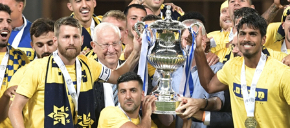 One of the president's last duties
Thursday, June 3, 2021 at 10:35 am
For the last time as President of Israel, Reuven Rivlin presented the 2020-2021 soccer State Cup last night to Maccabi Tel Aviv who defeated their opponents Hapoel Tel Aviv. Read more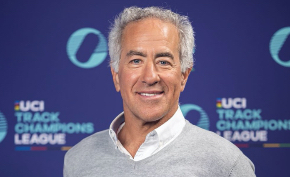 Sylvan Adams Velodrome in Tel Aviv to host finale to inaugural UCI Track Champions League
Thursday, May 20, 2021 at 4:15 pm
At an event unveiling the brand new UCI Track Champions League, it was announced that the six-round track cycling competition will culminate in a final round at the Sylvan Adams National Velodrome in Tel Aviv, where the male and female winners of the competition will be crowned. Read more
Features and Articles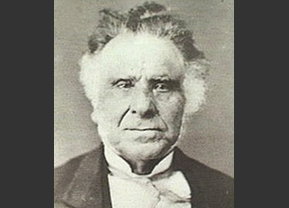 From Australia's Jewish Past: Jewish businessman who shaped the Colony
Emanuel Solomon, the son of Samuel Moss Solomon and his first wife Elizabeth, was born in London on 13 May 1769. Read more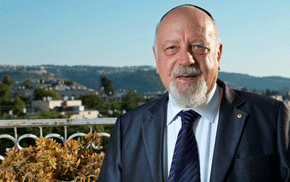 Were Jews taxed to finance their communities?
Ask the rabbi… Read more

Zionism Victoria's Joey Wilkinson is their Communications and Advocacy Co-ordinator, promoting Israel's interest, to help cultivate the values of tolerance, respect and pride. Read more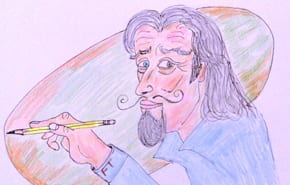 This week's cartoon…Bennett beats Bibi by a nose. Read more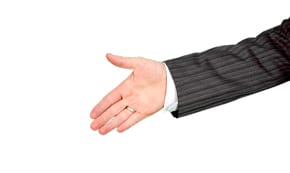 Will they or won't they? Read more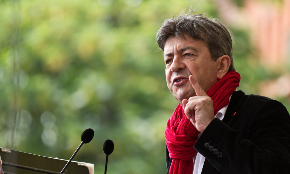 The antisemitism of Jean-Luc Mélenchon
In the first round of the French presidential election in 2017, nearly one in five voters marked their ballots for Jean-Luc Mélenchon, the candidate of the newly formed far-left "La France Insoumise" ("France Rising") party. Read more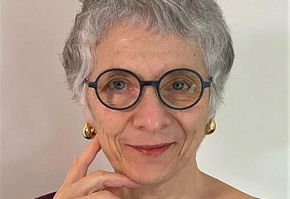 Meddling with Israel's security, Biden is also dangerously interfering with UK governance
Israel isn't the only country that's having to cope with a U.S. administration threatening to undermine its security. Read more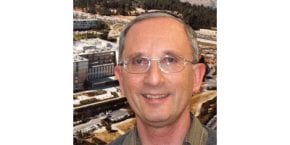 Last Shabbat as the weekly portion of the Torah, Shelach, was being read I couldn't help thinking about the uncanny similarities between the scouts who rubbished the Promised Land and today's denigrators. Read more
Have you heard... ?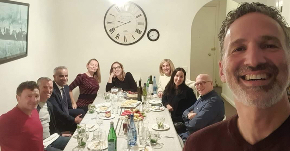 Friday, June 11, 2021 at 5:04 pm
Sydney's JNF Jerusalem Shaliach Yossi Eshed together with his wife Idit has hosted a special dinner with the UAE Ambassador to Australia Abdulla Al Subousi. Read more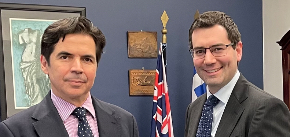 NSW Jewish Board of Deputies CEO meets Greek Consul General
Friday, June 11, 2021 at 4:47 pm
The new Chief Executive Officer of the NSW Jewish Board of Deputies recently met with the Consul-General of Greece in Sydney, Mr Christos Karras, at the Consulate-General of Greece in Sydney. Read more

World Elder Abuse Awareness Day
Friday, June 11, 2021 at 3:40 pm
"Older people are essential in the fabric of our society. We learn from our Elders. They are the custodians of our history and at every stage have stories to tell and contributions to make – in our lives and their own", says Bill Appleby, Chief Executive Officer of Melbourne's Jewish Care. Read more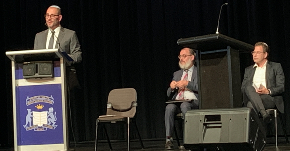 Moriah: Jankelowitz will not "run from challenge"
Thursday, June 3, 2021 at 6:24 pm
Following a contested election at its AGM, the Board of Moriah College has welcomed three new directors. Read more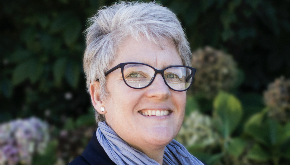 New principal for Carmel School
Wednesday, June 2, 2021 at 4:07 pm
Perth's Carmel School has announced the appointment of Dr Julie Harris as the new Principal, commencing in January 2022. Read more
Young-Gen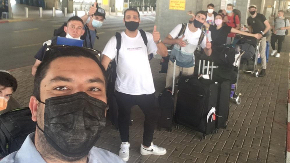 After months of border closures and uncertainty, the Zionist Federation of Australia and the Israel Programs department have seen the first group of Masa fellows depart from cities around Australia headed, finally, for Israel. Read more

A weekend retreat for Diller Teen Fellows
Recently, Diller Teen Fellows Melbourne held its second Shabbaton (weekend retreat) for Cohort 6, with a program aimed at developing self-management skills among the teens. Read more

Two Australian Jewish day school choirs make international debut
Sydney's  Kesser Torah College and Mt Sinai College school choirs made an international singing debut in last week's first Boys Town Jerusalem (BTJ) International Virtual Choral Festival. Read more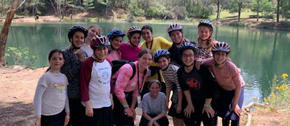 Melbourne's Chabad Youth beats COVID
Despite COVID, Melbourne Chabad Youth managed to run over 20 camps this summer. Read more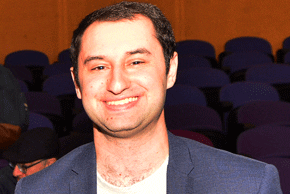 The Australasian Union of Jewish Students has won awards in three categories at the World Union of Jewish Students (WUJS) Congress for 2020, in individual and group categories. Read more