Current News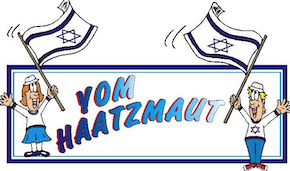 On its 73rd Independence Day, Israel boasts 9.3 million citizens
Thursday, April 15, 2021 at 5:00 pm
Israel's Central Bureau of Statistics (CBS) released its traditional statistics report on the citizens of Israel in honour of Yom Ha'Atzmaut, Israel's Independence Day, which is celebrated this year on Wednesday night and Thursday. Read more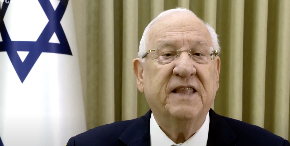 President Rivlin broadcasts Israel's 73rd birthday message to the diaspora
Thursday, April 15, 2021 at 4:49 pm
President Reuven Rivlin sends Independence Day greetings to Israeli citizens and to Jewish communities around the world. Read more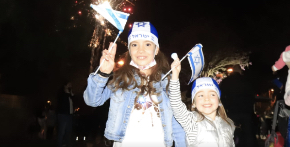 Israel celebrates 73rd birthday
Thursday, April 15, 2021 at 4:40 pm
Israel kicked off its Yom Ha'atzmaut, Independence Day, celebrations on Wednesday evening, making the almost impossible transition from marking its Memorial Day for the IDF's fallen soldiers and the Israeli victims of terrorism to celebrating its independence. Read more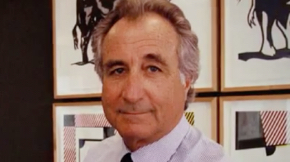 Notorious Ponzi-schemer Bernie Madoff dies at age 82
Thursday, April 15, 2021 at 12:26 pm
Jewish Ponzi schemer and disgraced financier Bernie Madoff died on Wednesday at the Federal Medical Centre in Butner, N.C., at the age of 82, his lawyer confirmed. Read more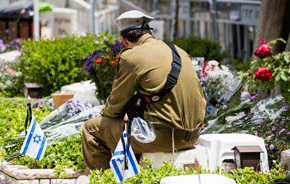 Israel remembers its 23,928 fallen IDF soldiers and 3,158 victims of terrorism
Wednesday, April 14, 2021 at 6:30 pm
Israel came to a standstill on Tuesday night to mark Yom Hazikaron, its national Memorial Day, and to commemorate the 23,928 fallen IDF soldiers and 3,158 victims of terrorist attacks who have died in the last 150 years. Read more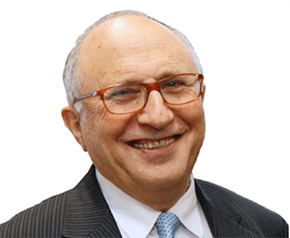 Melissa Parke withdraws defamation case against AIJAC in settlement
Wednesday, April 14, 2021 at 6:20 pm
Former ALP candidate and MP Melissa Parke has withdrawn her defamation case against Australia/Israel & Jewish Affairs Council Executive Director Dr. Colin Rubenstein 
in a settlement in which Rubenstein issued a statement expressing "regret" that his comments caused Parke "distress."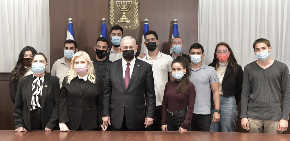 Yom HaZikaron Netanyahus' moving meeting
Wednesday, April 14, 2021 at 4:30 pm
Prime Minister Benjamin Netanyahu and his wife Sara have met in Jerusalem with a group of youth whose fathers were killed in action while serving in the IDF, known as IDF orphans, ahead of Yom HaZikaron, Israel's Memorial Day. Read more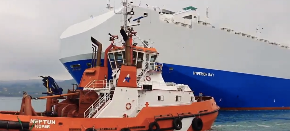 Israeli-owned cargo ship sustains light damage following Iranian attack 
Wednesday, April 14, 2021 at 3:50 pm
An Israeli-owned cargo ship reportedly came under Iranian attack and sustained light damage off the coast of the United Arab Emirates on Tuesday. Read more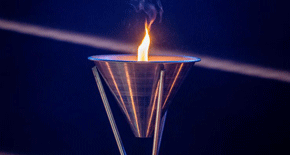 From Morocco to New Zealand: Jews from 60 countries participate in Yom Hazikaron ceremony
Wednesday, April 14, 2021 at 3:40 pm
A special Yom HaZikaron ceremony was held on Tuesday night by the Jewish Agency for Diaspora Jewry attended by participants from 60 countries around the world. Read more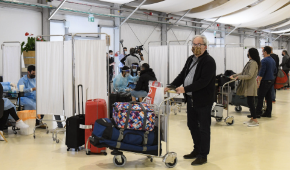 Israel to begin receiving vaccinated tourists on May 23
Wednesday, April 14, 2021 at 12:57 pm
Israel will begin receiving vaccinated tourists from abroad through a phased plan that will begin on May 23, the Israeli Tourism Ministry said in a statement on Tuesday. Read more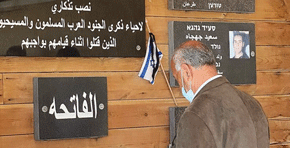 First and only Memorial Day ceremony held in Arab-Israeli society
Wednesday, April 14, 2021 at 9:55 am
The first and only Yom HaZikaron, Memorial Day, ceremony held by the Israeli-Arab society took place in Arara in northern Israel yesterday. Read more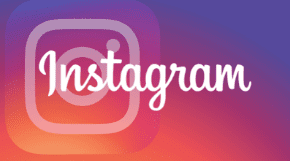 Israel uncovers Iranian intelligence attempts to kidnap Israelis with social media baits
Wednesday, April 14, 2021 at 8:13 am
The Shin Bet (Israeli Security Agency) and the Mossad have uncovered an operation through which Iranian intelligence operatives attempted to lure Israelis to travel to various countries abroad to harm or abduct them. Read more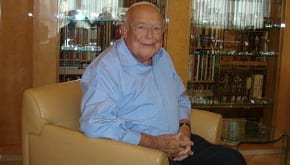 Isi Leibler: 1934-2021. A giant amongst us is no more
Tuesday, April 13, 2021 at 6:45 pm
The subject of a newly-released book "Lone Voice: The Wars of Isi Leibler" has passed away in Jerusalem at the age of 86. Read more
Previous Articles and Features

Video
Shelley Segal and Prince Chapelle
Sport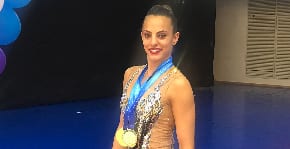 Israeli gymnast Linoy Ashram wins two gold medals at world championship
Wednesday, March 31, 2021 at 4:33 pm
Israeli gymnast Linoy Ashram won two gold medals and one bronze in the Rhythmic Gymnastics World Cup this weekend in Sofia, Bulgaria. Read more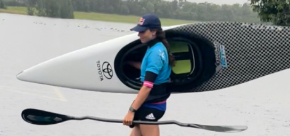 Wednesday, March 24, 2021 at 5:34 pm
Olympian Jessica Fox took to the water to train during the severe flooding which has devasted wide tracts of south-eastern Australia following days of heavy rainfall.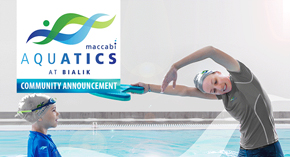 Maccabi and Bialik swim school
Tuesday, March 23, 2021 at 3:07 pm
Maccabi Victoria has launched Maccabi Aquatics – a full service swim school – to commence operating in Term 4, 2021. Read more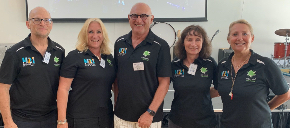 Team Australia Maccabiah 2022 information sessions attract over 300
Monday, March 1, 2021 at 5:11 pm
Team Australia has continued strong preparations on the road to Maccabiah in 2022 after information sessions in Sydney and Melbourne were attended by over 300 people.
Features and Articles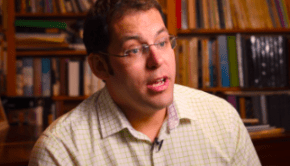 Is New Zealand's justice system racist?
The New Zealand justice system has been called racist. Underpinning that accusation are some powerful statistics. Read more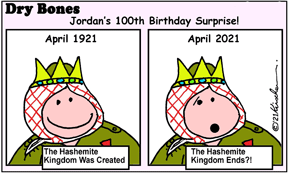 Jordan reaches 100 as its ruling Hashemite dynasty implodes
Jordan continues to be the stumbling block to ending the 100 years old conflict between Jews and Arabs as it celebrates its founding 100 years ago on 11 April 1921 – whilst simultaneously 100 years of unbroken rule by the Hashemite dynasty has been publicly imploding. Read more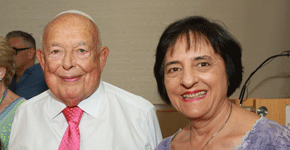 A giant in his generation: a tribute to Isi Leibler from his biographer Suzanne Rutland
The passing of Isi Leibler, a giant in his generation, leaves a significant gap in the Jewish world. Read more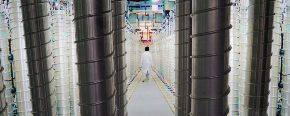 Israeli strategic observers: 'It appears as if a lot of Iranian work in Natanz went down the drain'
Threats by Iran to retaliate against what it said was an Israeli sabotage attack on its Natanz nuclear site on April 11 and the reported attack on an Iranian command ship in the Red Sea on April 6 should be taken seriously, observers in Israel say, but they also indicate the distress that the Iranian regime is feeling as it absorbs one blow after another. Read more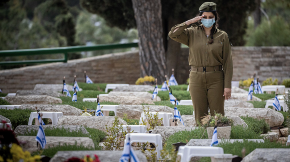 The sound that commands us to remember
The sirens blaring as the State of Israel marks Yom Hazikaron—Memorial Day for Fallen Soldiers and Victims of Terrorism—command us that we distinguish this day from all others. Read more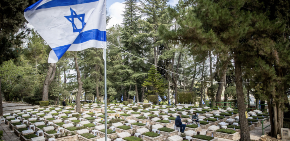 A tribute to the bereaved parents of unsung fallen Israelis
As Israel entered the 24-hour period that marks Yom Hazikaron—Memorial Day for Fallen Soldiers and Victims of Terrorism—the country turns its attention to individual stories of heroism and bereavement. Read more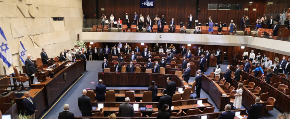 The new plan to oust Netanyahu and its implications for Israel
In a discussion with associates on Tuesday, Yamina chairman Naftali Bennett spoke candidly about his political plans, which, according to media reports, he is closely coordinating with New Hope party leader Gideon Sa'ar. Read more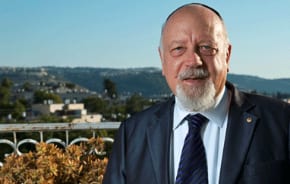 Why is immigrating to Israel known as Aliyah?
Ask the rabbi… Read more
Have you heard... ?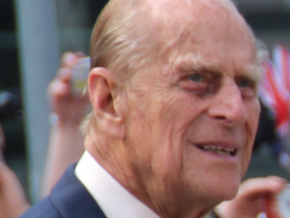 Shabbat service to honour Prince Philip
Wednesday, April 14, 2021 at 5:26 pm
Multicultural leaders across Sydney have been invited to pay their respects this Shabbat at The Great Synagogue, at a service  to honor His Royal Highness Prince Philip, Duke of Edinburgh, who passed away last Friday. Read more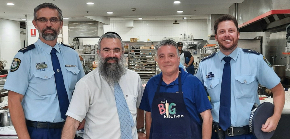 Police prepare meals at Our Big Kitchen: a photo story
Monday, April 12, 2021 at 1:43 pm
Eastern Suburbs Police have helped prepared food for disadvantaged communities across Sydney at Bondi's Our Big Kitchen. Read more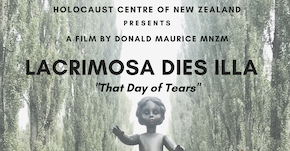 Lacrimosa Dies Illa: a movie about Babi Yar
Monday, April 12, 2021 at 8:55 am
The Holocaust Centre of New Zealand is to present a film on the Babi Yar massacre. Read more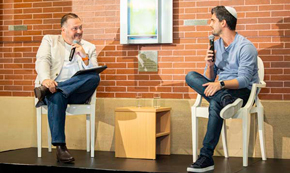 Afterpay's Nick Molnar in conversation at the Moriah Foundation Circle Cocktail party
Friday, April 9, 2021 at 4:12 pm
The Moriah Foundation Circle has hosted Afterpay's Nick Molnar in conversation with Danny Sekers at The Moriah Foundation Circle Cocktail Party. Read more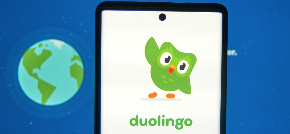 Popular language-learning app Duolingo launches Yiddish course
Wednesday, April 7, 2021 at 8:55 am
Duolingo, the world's most popular language-learning platform, launched a Yiddish course on Tuesday. Read more
Young-Gen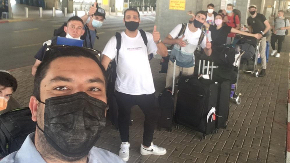 After months of border closures and uncertainty, the Zionist Federation of Australia and the Israel Programs department have seen the first group of Masa fellows depart from cities around Australia headed, finally, for Israel. Read more

A weekend retreat for Diller Teen Fellows
Recently, Diller Teen Fellows Melbourne held its second Shabbaton (weekend retreat) for Cohort 6, with a program aimed at developing self-management skills among the teens. Read more

Two Australian Jewish day school choirs make international debut
Sydney's  Kesser Torah College and Mt Sinai College school choirs made an international singing debut in last week's first Boys Town Jerusalem (BTJ) International Virtual Choral Festival. Read more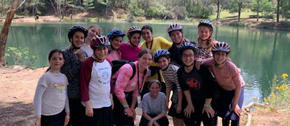 Melbourne's Chabad Youth beats COVID
Despite COVID, Melbourne Chabad Youth managed to run over 20 camps this summer. Read more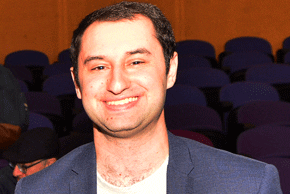 The Australasian Union of Jewish Students has won awards in three categories at the World Union of Jewish Students (WUJS) Congress for 2020, in individual and group categories. Read more