Current News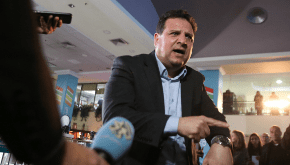 Israeli lawmaker attends Hamas-Fatah conference declaring war on Israel
Friday, July 3, 2020 at 5:13 pm
Member of Knesset (MK) Ayman Odeh, head of the Arab-majority Joint List faction, participated in a press conference in which Hamas and Fatah leaders declared they would join forces to fight Israel. Read more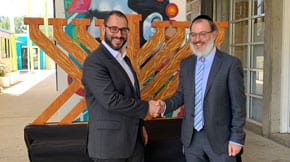 Principal's blog premature according to the NSWJBD
Friday, July 3, 2020 at 5:05 pm
The principal of Sydney's largest day school has penned an article in Moriah College's blog supporting Israel's sovereignty over Judea and Samaria inviting criticism by The New South Wales Jewish Board of Deputies. Read more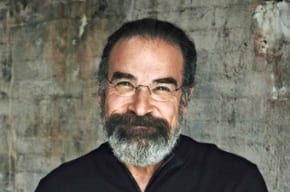 Homeland star opposes sovereignty
Friday, July 3, 2020 at 4:32 pm
Mandy Patinkin, star of TV series Homeland is the narrator of The New Israel Fund's video opposing restoring Israel's sovereignty over Judea and Samaria. Read more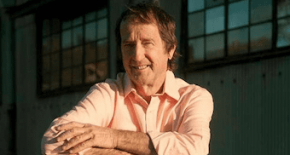 ABC apologises over talkback caller's antisemitic slur following AIJAC complaint
Friday, July 3, 2020 at 4:07 pm
The Australia/Israel & Jewish Affairs Council (AIJAC) has welcomed an on-air apology by ABC Radio host Ian McNamara over an antisemitic slur made by a talkback caller on the May 03, 2020 episode of the ABC Radio program "Australia All Over with Ian McNamara." Read more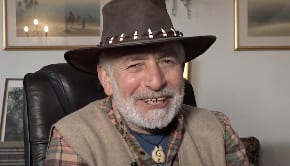 Reprieve yet again for The Shtick
Friday, July 3, 2020 at 3:53 pm
Jewish interview TV program The Shtick was preparing a life without a broadcaster with its host Melbourne's Channel 31 facing the axe on June 30…but Henry Greener's 10-minute segments continue to provide Jewish entertainment as C31 is reprieved for the sixth time. Read more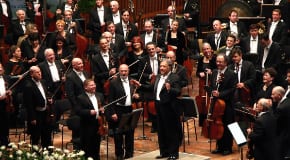 Hackers disrupt Israel Philharmonic Orchestra's online gala fundraiser
Friday, July 3, 2020 at 1:27 pm
The Israel Philharmonic Orchestra's virtual gala on Sunday was disrupted by what is now confirmed to be a cyber attack. Read more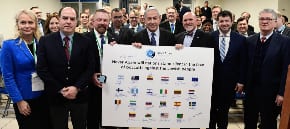 Global parliamentarians express support for Israeli sovereignty
Friday, July 3, 2020 at 1:20 pm
With several European parliamentarians expressing opposition to Israel's planned application of sovereignty in Judea and Samaria, lawmakers from Latin America, Europe and Africa signed a statement in support for sovereignty. Read more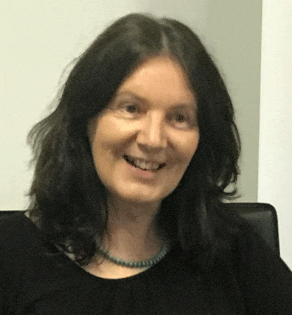 Thursday, July 2, 2020 at 11:46 am
Research Director for The Executive Council of Australian Jewry Julie Nathan has givev a presentation on antisemitism in Australia at the launch of the report on "Freedom of Religion in Australia: a focus on serious harms". Read more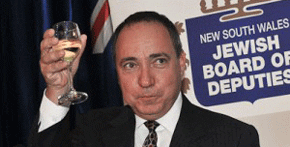 Thursday, July 2, 2020 at 11:02 am
After 35 years at the Israeli Foreign Ministry, six of them in Canberra as ambassador, Yuval Rotem is hanging up his diplomatic plates. Read more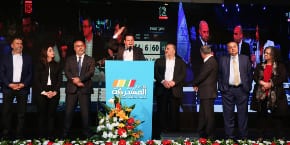 Arab parties pen letter to EU calling for sanctions on Israel over sovereignty bid
Thursday, July 2, 2020 at 10:40 am
The Joint List, a group of predominantly Israeli Arab parties which ran together during Israel's recent elections, have sent a letter to Josep Borell, the High Representative of the Union for Foreign Affairs and Security Policy, the chief foreign diplomat of the European Union, calling on him to take measures against Israel should it move ahead with plans to apply its sovereignty to parts of Judea and Samaria. Read more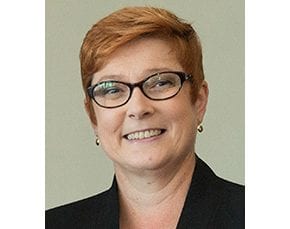 Wednesday, July 1, 2020 at 10:43 pm
The Australian Foreign Minister Marise Payne has called for a resumption of peace talks between Israel and the Palestinians with a two-pronged request for each party on the day the world awaits Israel's move on the restoration of sovereignty over Judea and Samaria. Read more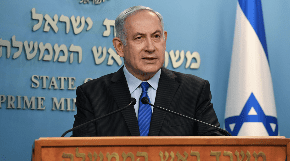 July 1: Israeli sovereignty in Judea and Samaria still distant
Wednesday, July 1, 2020 at 5:45 pm
Israel can officially declare sovereignty in parts of Judea and Samaria, as delineated in the US-formulated Deal of the Century peace plan, but the actualization of such a move seems distant. Read more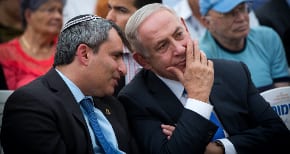 Israeli minister: Sovereignty move not beginning July 1
Wednesday, July 1, 2020 at 3:10 pm
Israeli Minister of Higher Education Ze'ev Elkin said on Tuesday that the government's plans to extend sovereignty in parts of Judea and Samaria would not begin on July 1, as originally stated. Read more
Previous Articles and Features

Video
Rod Butterss self-reflects
Sport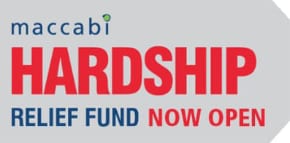 Maccabi Victoria's Hardship Relief Fund
Sunday, June 28, 2020 at 2:58 pm
Maccabi VIC recognises that the cost of payment of Sport registration fees could be impacted by the financial strain that COVID-19 experienced by some families. Read more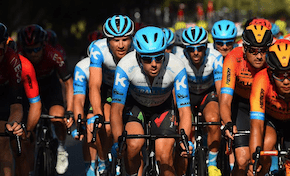 Yom Ha'azmaut virtual cycle race in Israel and you can participate
Tuesday, April 28, 2020 at 8:57 am
Israel's only professional cycling team, Israel Start-Up Nation (ISN), is inviting fans from across the world to join an unprecedented double event of virtual racing on Israel's Independence Day, Wednesday 29 April. Read more

Thursday, April 16, 2020 at 5:54 pm
NSW Maccabi president Lauren Ehrlich has congratulated those honorees who gained NSW Jewish Sports Awards for 2019. Read more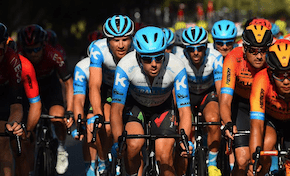 Ride with the Israel national cycling team
Sunday, April 5, 2020 at 11:38 am
Israel's only professional cycling team, Israel Start-Up Nation (ISN), is inviting fans from across the world to join a series of online team rides, in order to help secure protective masks for medical staff fighting the Coronavirus pandemic. Read more
Features and Articles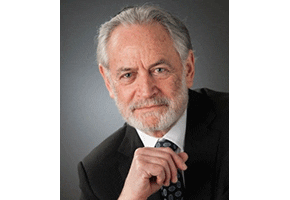 All of a sudden it has become fashionable in the USA to take down or demolish statues. There is a case to be made that none of them should have been put up in the first place. Read more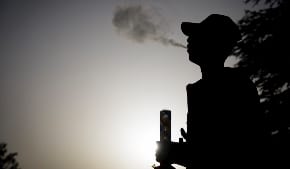 A bill going through Israel's Knesset, sponsored by two MKs, would decriminalize the personal use of cannabis. Read more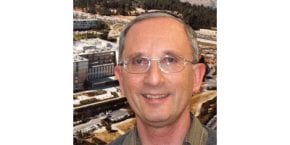 This word in Ivrit means "secret." However, in the context of this opinion piece, it is an abbreviation for Same Old Deceptions.  Read more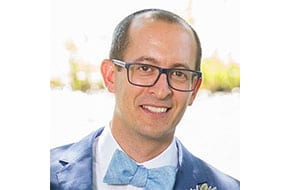 Former US Mideast negotiator: World mired in past on solving Israeli-Palestinian conflict
Ahead of the planned move by Israeli to apply sovereignty to parts of Judea and Samaria, several leading Mideast experts and former senior officials debated the merits of U.S. President Donald Trump's "Peace to Prosperity" vision and the imminent move by the Jewish state. Read more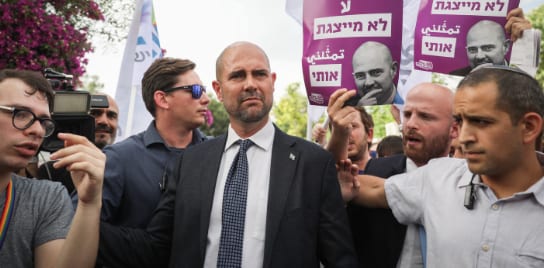 Israeli Public Security Minister Amir Ohana—a proud member of the LGBTQ community and equally proud member of Prime Minister Benjamin Netanyahu's Likud Party—has said that "being attracted to men doesn't mean you have to believe in creating a Palestinian state." Read more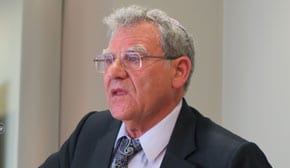 Apply sovereignty to the Jordan Valley, now
The Jordan Valley is of great security value to Israel. Most military experts agree that it constitutes Israel's only defensible eastern border. Read more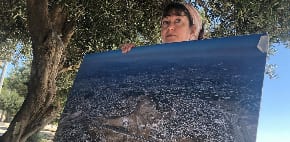 Ahead of sovereignty start date, affected Israelis and Palestinians speak out
Ahead of Israel's planned application of sovereignty, which was slated to start as early as July 1 but has been moved forward for the time being, Israelis and Palestinians from neighbouring cities over the Green Line spoke out about the decision and its potential effects. Read more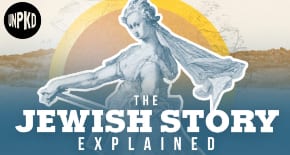 The Jewish Story Explained #1: Biblical Patriarchs & Matriarchs
The Jewish Story Explained is a "you never got info like this at Hebrew religious classes" trip through the past 3,000 years of the Jewish experience. Read more
Have you heard... ?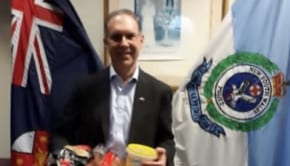 Friday, July 3, 2020 at 2:01 pm
The Australian Jewish Association has delivered a special Shabbat message as an expression of thanks to some of the police who protect our community. Read more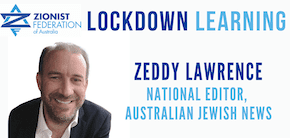 Tuesday, June 30, 2020 at 3:34 pm
Zeddy Lawrence is the editor of the Australian Jewish News, a position that sees him balancing reporting about the community whilst also reporting to it. Read more

Impacting Science from a Small Country – Q&A w Nobel Prize laureate
Sunday, June 28, 2020 at 4:40 pm
Over the past two decades, eight Israeli scientists have won the Nobel Prize, an extraordinary achievement for a country of its size and population. Read more

Covid-19 – are we prepared for a 2nd wave?
Sunday, June 28, 2020 at 4:30 pm
With the easing of the lockdown rules, concerns are being sounded about a possible second wave of Covid-19. The second wave of the Spanish flu pandemic in 1918-20 was particularly devastating, as was the second wave of the Swine Flu epidemic in 2009-10. So what can be done to avoid the second wave of Covid-19? Read more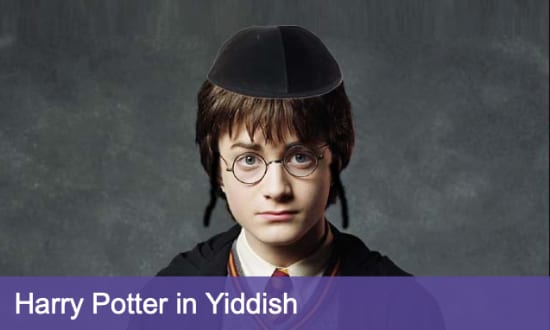 Harry Potter in Yiddish – a Zoom presentation
Sunday, June 28, 2020 at 3:39 pm
From Gaelic to Mongolian, the magical world of Harry Potter has been translated into over 80 languages. But there was a notable exception… Read more
Young-Gen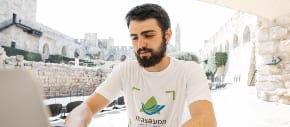 The Israel Programs office at the Zionist Federation of Australia hosts an annual Masa Israel Journey fair to showcase the various Israel programs on offer for young adults ranging from school leavers looking for gap year experiences to young professionals (up to the age of 30) wanting to intern, volunteer, teach or study in Israel. Due to the COVID-19 crisis, the event is now going virtual. Read more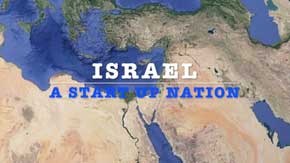 UIA 'My Israel' School Video Competition Goes Federal in 2020
UIA's video competition, 'My Israel' is returning for a second year in Jewish Day schools Melbourne and Perth and Sydney. Read more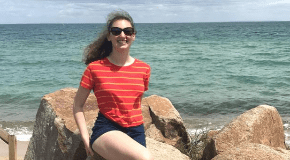 My name is Ashleigh Harris and this is my first semester on the Aardvark Israel gap year program.  I am 18 years old from Melbourne. Read more

Sydney's Emanuel School has joined other Jewish dayschools across the country in continuing educating their students at home. Read more
Budding batsman selected for national side
Jonah Trope, a Year 10 Emanuel School student, has been picked for Australia's National Under 16s Male Cricket Team. Read more