Current News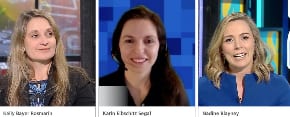 The 50th anniversary of the Australia-Israel Chamber of Commerce attracts a world-wide audience
Thursday, October 22, 2020 at 6:22 pm
Australia's Prime Minister Scott Morrison opened the virtual Australia-Israel Innovation Summit celebrating the 50th anniversary of the Australia-Israel Chamber of Commerce. Read more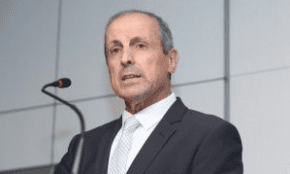 Vic Alhadeff bows out from CEO spot
Thursday, October 22, 2020 at 5:47 pm
After 16 years of service to the NSW Jewish Board of Deputies, CEO Vic Alhadeff has notified the Board of his intention to step down. Read more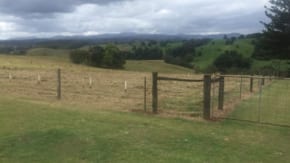 Jewish cemetery for Byron Bay Shire
Thursday, October 22, 2020 at 5:42 pm
A new Byron Shire Jewish cemetery section will be consecrated next month within the Clunes Cemetery 10 minutes west of Bangalow. Read more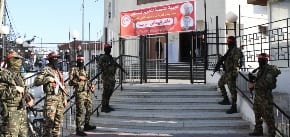 Watchdog: EU donates tens of millions to NGOs linked to Palestinian terror, anti-Semitism
Thursday, October 22, 2020 at 5:05 pm
A new 30-page report released by NGO Monitor indicates that in 2019, the European Union authorized more than 40 grants, totalling as much as 33 million euros (about A$55 million), to NGOs in the Palestinian Authority and Israel that have terror-linked beneficiaries, glorify terror, promote anti-Semitism or are involved with politicized projects against the Jewish state. Read more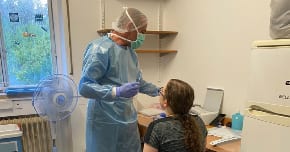 Hebrew University offers rapid Corona testing for all students
Thursday, October 22, 2020 at 4:53 pm
As part of its efforts to provide a safe school year, beginning with the start of classes on October 18, The Hebrew University of Jerusalem (HU), in partnership with HU's Faculty of Medicine and Hadassah Medical Centre—Ein Kerem, will provide on-campus rapid corona-testing for all students—local and international—attending the University. Read more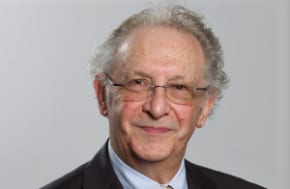 Thursday, October 22, 2020 at 4:46 pm
Melbourne Maccabi stalwart Associate Professor Geoff Sussman has been nominated for the Senior Australian of the Year. Read more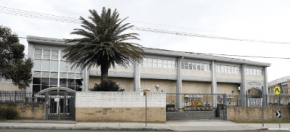 Help for parents financially impacted by COVID
Wednesday, October 21, 2020 at 5:06 pm
The Moriah Foundation is launching The Moriah Response 2020 – No family left behind campaign to support families whose ability to afford school fee payments has been impacted by COVID-19.   Read more

Catholics and Jews get together
Wednesday, October 21, 2020 at 4:47 pm
The Australian Catholic Bishops Conference and The Executive Council of Australian Jewry held their 22nd Annual Conversation this week, on the subject of "How Does Our Faith Tradition Speak into the Current Pandemic and How Do We Draw on the Richness of our Respective Traditions". Read more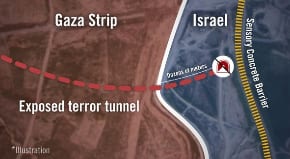 IDF says it uncovered new terror tunnel from Gaza Strip into southern Israel
Wednesday, October 21, 2020 at 3:30 pm
The Israel Defense Forces announced on Tuesday that it has uncovered a terror tunnel from the Gaza Strip that ran dozens of meters into southern Israel. Read more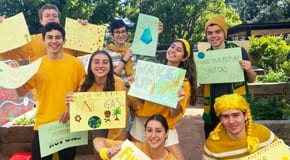 A virtual protest against funding fossil fuels
Wednesday, October 21, 2020 at 2:45 pm
Students from Sydney's Emanuel School participated in a virtual protest against the funding of fossil fuels to stimulate the Australian economy in COVID recovery efforts. Read more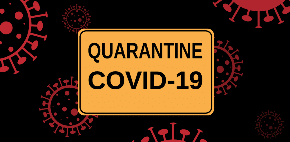 'Brilife:' Israel unveils name of COVID-19 vaccine
Tuesday, October 20, 2020 at 4:42 pm
Minister of Defence Benny Gantz on Monday toured the Israel Institute for Biological Research (IIBR) and was updated on the advancements in the development of a Coronavirus (COVID-19) vaccine ahead of the start of the expected human trials at the end of October. Read more

Tuesday, October 20, 2020 at 3:21 pm
On November 9, 1938, a two-day pogrom began during which the Nazis burned more than 1,400 synagogues and Jewish institutions in Germany and Austria on 'Kristallnacht' (The Night of Broken Glass), a critical moment in the chain of events that led to the Holocaust.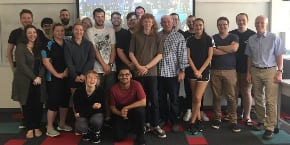 Tuesday, October 20, 2020 at 2:55 pm
Founder of We are Here, Eli Rabinowitz, recently gave two lectures to student teachers at ECU, Edith Cowan University, at their Mt Lawley campus in Perth.
Previous Articles and Features

Video
Melbourne-born Rabba Dr Melanie Landau Zooms in from Jerusalem
Sport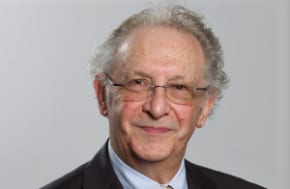 Thursday, October 22, 2020 at 4:46 pm
Melbourne Maccabi stalwart Associate Professor Geoff Sussman has been nominated for the Senior Australian of the Year. Read more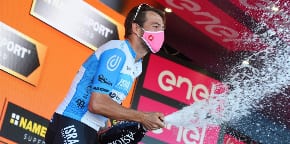 Israel Start-Up Nation cycling team wins historic first-ever Giro d'Italia stage
Sunday, October 11, 2020 at 8:15 pm
The Israel Start-Up Nation (ISN) cycling team made history today, recording its first-ever stage victory in a Grand Tour race, just five years after the team's establishment. Read more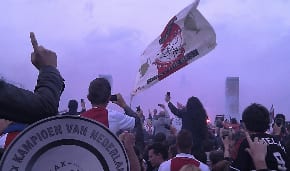 Fox Sports Netherlands apologizes for anti-Semitic chants at live soccer game
Tuesday, October 6, 2020 at 6:09 pm
With most professional sports matches occurring in empty stadiums due to the coronavirus pandemic, many TV stations are using audience soundtracks while broadcasting games. Read more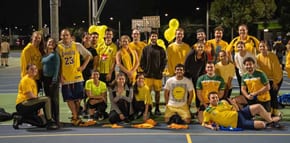 Tuesday, September 15, 2020 at 1:38 pm
Sydney's Maccabi Social Mixed Netball was a sea of yellow on Monday night when over 150 young Jews came together to raise in excess of $400 for charity as the competition took the chance to ask all players "R U OK?". Read more
Features and Articles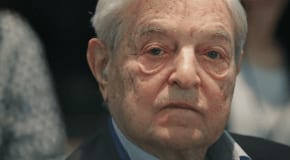 Can one criticize George Soros without being an anti-Semite?
It happened again last weekend. Someone said the word "Soros" and triggered an avalanche of criticism from much of the Jewish world about encouraging anti-Semitism. But is it fair to claim that every such mention is proof of Jew-hatred? Read more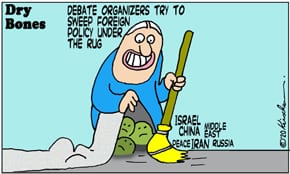 Trump/Biden China and Middle East policies need to be debated
The Commission on Presidential Debates (CPD) failure to insist on foreign policy being top and centre of the final debate between President Trump and Joe Biden is contrary to America's national interest and should be condemned. Read more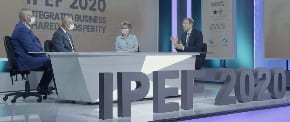 Despite COVID-19, and partly because of it, Jewish-Arab business partnerships progress
The worldwide coronavirus pandemic has devastated economies and businesses around the world, but a bright spot exists towards the opening of new avenues of investment for Israeli and Palestinian entrepreneurs. Read more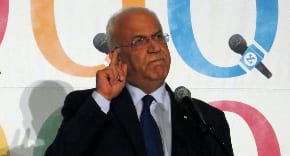 Why Israel chose to aid an ailing enemy
It's the kind of story that drives a lot of friends of Israel nuts. One of its chief opponents, Palestinian Liberation Organization senior leader Saeb Erekat recently fell ill with COVID-19. Read more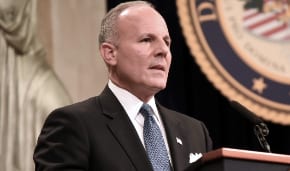 US envoy Carr: 1.7 million anti-Semitic posts on Facebook, Twitter so far in 2020
Elan Carr has served as U.S. Special Envoy for Monitoring and Combating Anti-Semitism since February 2019. Read more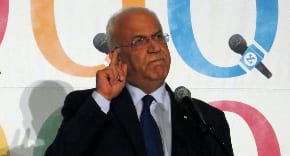 Palestinians choose guns over butter
Sure, it's ironic that a Palestinian leader who accused Israel of spreading the coronavirus has checked himself into an Israeli hospital now that he is afflicted with it. But the implications of this episode are much more significant than another chuckle over Palestinian hypocrisy. Read more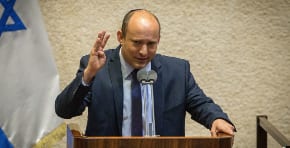 Is a 'New Right' ascending in Israel?
A constant stream of political polls gives clues to the stability of Israel's current unity government anchored by Benjamin Netanyahu's Likud Party and challenger Benny Gantz's Blue and White Party. Read more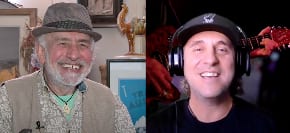 Sydney-based Musician Hylton Chilchik, originally from South Africa, has been involved in the entertainment industry for nearly 40 years. Read more
Have you heard... ?

Thursday, October 22, 2020 at 4:29 pm
A call for blood donors in Melbourne from Magen David Adom and Mitzvah Day. Read more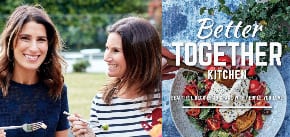 Dunera: In Conversation with the Better Together Kitchen
Thursday, October 22, 2020 at 4:17 pm
Join Melissa Don Port from Mia Cucina in conversation with the wonderful pair behind the Better Together Kitchen, Ronnit Hoppe and Delia Baron. Read more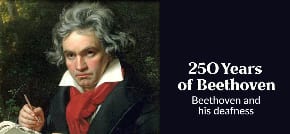 Dunera: 250 years of Beethoven: Beethoven and his deafness
Thursday, October 22, 2020 at 4:07 pm
Presented by Andy Bromberger as part of the 250 years of Beethoven series, this session explores Beethoven and his deafness. Read more

Kristallnacht Commemorative Concert in Wellington
Thursday, October 22, 2020 at 3:26 pm
The Holocaust Centre of New Zealand in partnership with Te Kōki, the New Zealand School of Music – Victoria University of Wellington, and supported by the Public Trust Hall and the Adam Foundation has announced its Kristallnacht Commemorative Concert. Read more

A conversation with Omar Al Busaidy
Thursday, October 22, 2020 at 2:11 pm
The Zionist Council of NSW Zooms and Facebooks a chat between Emirati global shaper Omar al Busaidy and Arsen Ostrovsky. Read more
Young-Gen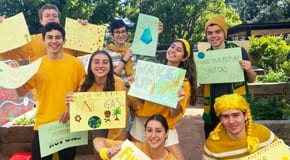 A virtual protest against funding fossil fuels
Students from Sydney's Emanuel School participated in a virtual protest against the funding of fossil fuels to stimulate the Australian economy in COVID recovery efforts. Read more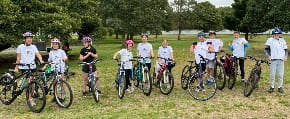 Emanuel School students cycle for a cure
Twelve students at Sydney's Emanuel School rode a combined total of 422km to raise money for The Children's Cancer Institute. Read more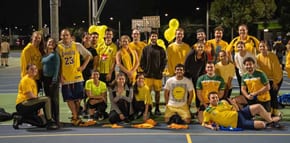 Sydney's Maccabi Social Mixed Netball was a sea of yellow on Monday night when over 150 young Jews came together to raise in excess of $400 for charity as the competition took the chance to ask all players "R U OK?". Read more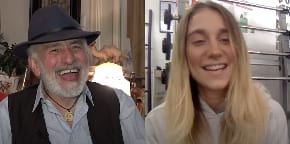 Henry Greener talks with Sam Gross
Personal Trainer Sam Gross set up her Melbourne Flex Training Studio in 2015 at the age of 19. Read more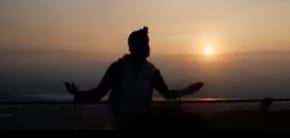 Winners of UIA "My Israel Video" Competition
UIA has announced the winners of its 2020 My Israel video competition. Read more