Sydney's Jewish Youth in focus
July 14, 2017 by Community newsdesk
Read on for article
The unique role which Sydney's Jewish youth movements play within the community will come under the spotlight next Tuesday night at the NSW Jewish Board of Deputies plenum.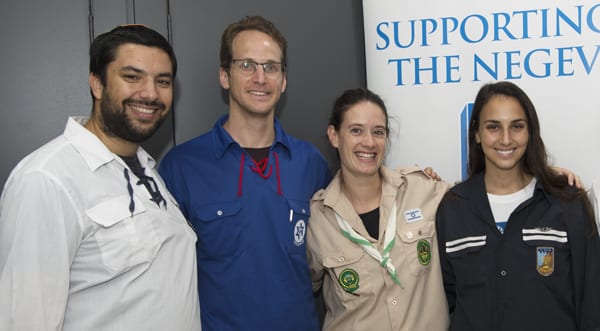 Representatives from all six movements will address the meeting. Betar will be represented by Ari Sofer; Bnei Akiva by Aaron Schneider; Habonim Dror by Eve Altman; Hineni by Bec Metzger; Netzer by Joel McCarroll; and Tzofim (Israeli Scouts) by Sarai Polk. Each will give a brief overview of their movement's ethos.
Collectively, the movements engage with over 1000 youth annually in New South Wales.
"Many members of the community have had an involvement with a youth movement at some point in our lives," said Board of Deputies CEO Vic Alhadeff –  who was a member of Betar in Zimbabwe. "This is the first time that a Board of Deputies plenum will focus on recognising the key roles which they play in creating building-blocks for the community, developing Jewish identity and engendering support for Israel at a formative age. We look forward to hearing from their representatives and thereby strengthening the relationship between the youth movements and the Board of Deputies."
The plenum will be held next Tuesday July 18 at 7.30pm in Darlinghurst.
Inquiries: 9360 1600.