Feintooner
June 8, 2020 by Feintooner
Read on for article
This weel's cartoon…So-called Justice Warrior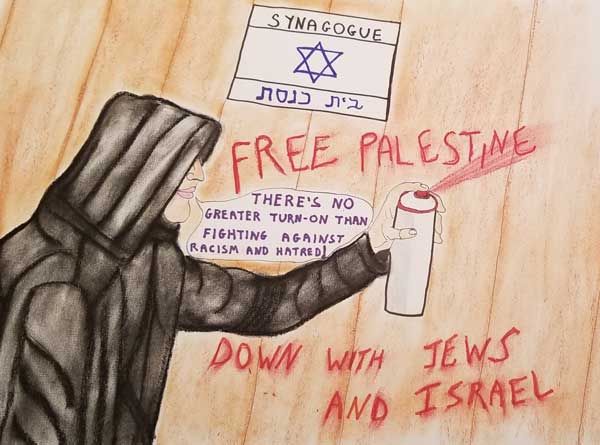 Photo Galleries

What's On? When? Where?
Positions Vacant/Classifieds

Oct-01 Zoom: U.S. elections: Thomas Friedman talks with NIF Australia

With just over a month before the US elections, New York Times columnist Thomas Friedman will join NIF Australia to discuss the Trump presidency and what's at stake in the November elections. Read more

Oct-21 2:30pm Zoom: Australia-Israel Innovation Summit

COVID-19 has prompted a reimagining of how healthcare should be delivered…an Australia-Israel Chamber of Commerce event Read more

Oct-25 11am Zoom: Lox and Loaded

NSW Labor Israel Action Committee (LIAC) will kick off its "Lox and Loaded" zoom online speaker series next month with Ron Kampeas – the Washington DC bureau chief of the Jewish Telegraphic Agency (JTA) wire service. Read more

Articles published on J-Wire do not necessarily reflect the views of the publisher. We strive, within reason, to allow diverse views to be aired and answered.

J-WIRE IS FREE BUT IT COSTS TO RUN. CAN YOU HELP?

Contact Us

AWeber

Like J-Wire on FB

EMPLOYMENT OPPORTUNITIES

COMMENTS
J-Wire will accept comments only from readers who provide a name and a legitimate email address.