Current News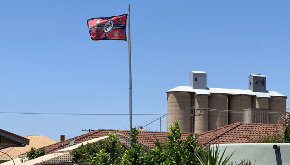 Friday, January 17, 2020 at 5:07 pm
Following reports of a Nazi flag being flown in a private property in a Victorian country town, Nine Network's A Current Affair program despatched a crew which filmed the removal of the flag…and that opposite in the property lives an 84-yr-old Holocaust survivor. Read more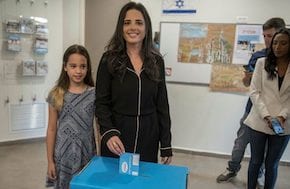 30 parties register to run for 23rd Knesset
Thursday, January 16, 2020 at 5:39 pm
Thirty political lists registered on Tuesday and Wednesday to participate in the elections for the 23rd Knesset, which is slated for March 2. Read more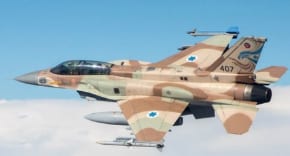 Israel bombs Hamas targets in response to rocket attack
Thursday, January 16, 2020 at 5:26 pm
The Israeli Air Force (IAF) last night bombed Hamas terror targets in the Gaza Strip in response to rockets fired by terrorists at Israel earlier in the day. Read more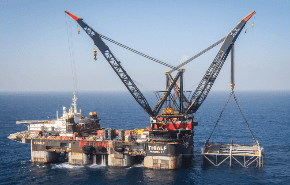 Export of Israeli natural gas to Egypt gets underway
Thursday, January 16, 2020 at 4:49 pm
In a historic first, Israel began exporting natural gas to Egypt yesterday, according to the terms of a landmark agreement between the two countries. Read more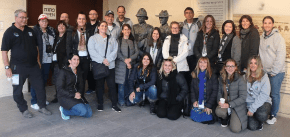 Thursday, January 16, 2020 at 4:08 pm
75 educators from Sydney, Melbourne, Perth and NZ recently returned from the JNF Australia Educators Study Tour in Israel. Read more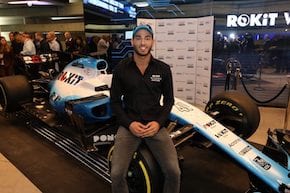 Roy Nissany becomes Israel's first Formula One driver
Thursday, January 16, 2020 at 12:47 pm
Israeli professional sports car driver Roy Nissany will become the official test driver for the UK-based Williams Group, making him Israel's first Formula One driver. Read more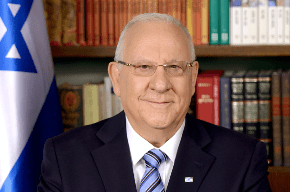 Next Level Guest for UIA 2020 Campaign
Wednesday, January 15, 2020 at 4:19 pm
UIA Australia's 2020 Campaign will be taken to the next level as we celebrate the incredible milestone of Keren Hayesod-UIA's 100 years of supporting the People of Israel with a very special guest. Read more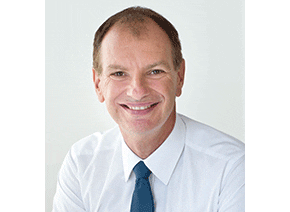 Wednesday, January 15, 2020 at 4:03 pm
The Nazi flag flying in the town of Beulah in north-west Victoria has been brought down following a joint push by neighbours and local police. Read more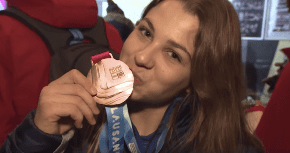 Israeli skier makes history by winning Israel's first Winter Youth Olympics medals
Wednesday, January 15, 2020 at 12:34 pm
Israeli alpine skier Noa Szollos, 17, won Israel its first medals in the Winter Youth Olympic Games when she competed in the competition recently this month in Lausanne, Switzerland. Read more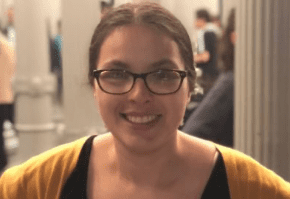 Co-founder of education site named JTA editor in chief
Wednesday, January 15, 2020 at 11:30 am
Philissa Cramer, a co-founder and editor at large of the education news organization Chalkbeat, has been named editor in chief of the Jewish Telegraphic Agency, announced the wire service yesterday. Read more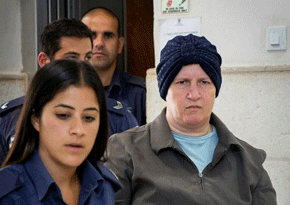 Wednesday, January 15, 2020 at 8:35 am
In spite of a call to expedite the extradition hearing to return Malka Leifer to Melbourne where she is facing 74 charges for child sexual abuse, a Jerusalem court has accepted her defence argument to cross-examine psychiatrists who have found her fit to face court. Read more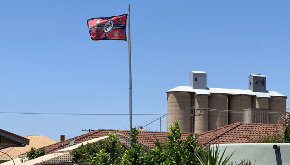 A Nazi flag flies in Victoria and there is no way to bring it down
Tuesday, January 14, 2020 at 4:59 pm
A woman who has German ancestry is flying a Nazi flag in her front garden in her home in the regional town of Beulah in Victoria. Read more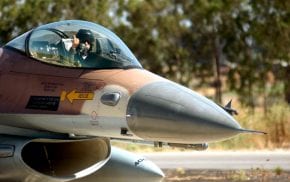 Israeli fighter jets damaged by flooding after record rainfall
Tuesday, January 14, 2020 at 3:41 pm
Eight Israeli F-16 fighter jets were damaged by flooding at Hatzor air force base in the country's south following last week's extreme rainfall, the Israel Defense Forces said on Sunday. Read more
Previous Articles and Features

Video
Habayit's Hallely Kimchi
Sport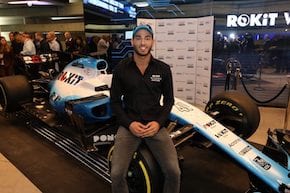 Roy Nissany becomes Israel's first Formula One driver
Thursday, January 16, 2020 at 12:47 pm
Israeli professional sports car driver Roy Nissany will become the official test driver for the UK-based Williams Group, making him Israel's first Formula One driver. Read more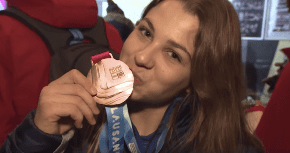 Israeli skier makes history by winning Israel's first Winter Youth Olympics medals
Wednesday, January 15, 2020 at 12:34 pm
Israeli alpine skier Noa Szollos, 17, won Israel its first medals in the Winter Youth Olympic Games when she competed in the competition recently this month in Lausanne, Switzerland. Read more
Greek basketball fans wave Hezbollah, Palestinian flags; burn Israeli flag during game
Sunday, December 22, 2019 at 12:31 pm
Fans of the Greek basketball team AEK Athens waved Hezbollah and Palestinian flags and burned an Israeli flag during a game with the Israeli team Hapoel Jerusalem in Athens on Wednesday. Read more
'Hatikvah' played at Abu Dhabi's Jiu-Jitsu World Tournament as Israel takes Gold
Monday, November 18, 2019 at 12:26 pm
Israel's national anthem, Hatikvah, was played in Abu Dhabi on Saturday after Israel's 17-year-old Alon Leviev won the gold medal in the Under-18 category at the Jiu-Jitsu World Championship. Read more
Features and Articles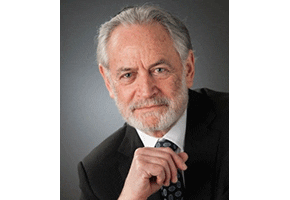 Genius & Anxiety by Norman Lebrecht
Genius and Anxiety: How Jews changed the World 1847-1947 by Norman Lebrecht, is the best, popular Jewish interest book in years. Read more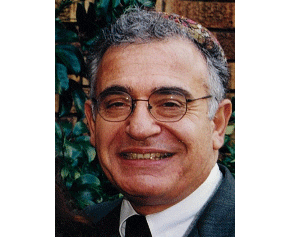 Rabbi Brian Fox AM:  A Leader of Great Influence
Federal Liberal MP Julian Leeser shares his memories of Rabbi Brian Fox,  former spiritual leader of the Emanuel Synagogue in Sydney who passed away last week. Read more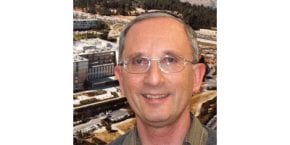 The new year has started off, as predicted, in spectacular fashion with more inflammatory rhetoric against Israel. Read more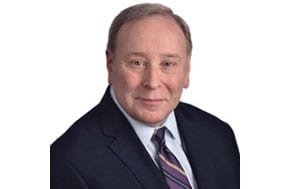 Why Trump's Middle East peace plan isn't irrelevant
Three years in the making and long after most of the world had given up on it being rolled out, President Donald Trump's Middle East peace plan may soon see the light of day. Read more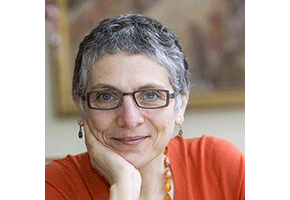 The West mourns the Jewish dead. But what about the living?
At Yad Vashem in Jerusalem on Jan. 23, some 46 political leaders and royals, including Britain's Prince Charles, will be attending the fifth World Holocaust Forum to commemorate Holocaust Remembrance Day and the 75th anniversary of the liberation of Auschwitz. Read more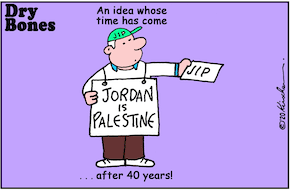 Israeli Right does not seek overthrow of Jordan's Hashemite monarchy
The claim that: "The Israeli right has no solution for civil rights for Palestinians after annexation, except for overthrowing Jordan's Hashemite monarchy" – is a canard that must be totally rejected. Read more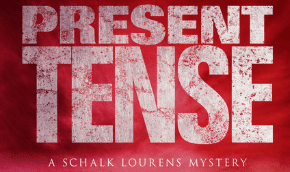 Present Tense by Natalie Conyer: a book review by Geoffrey Zygier
In Bereishit, the first reading of the Torah, Eve picks a fruit from the Tree of Knowledge, despite the Almighty's specific prohibition. Read more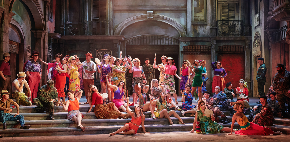 John Bell's Havana colours bring extra delight To Carmen: an opera review by Victor Grynberg
George Bizet died tragically at only 37 years of age, after 33 mixed-reviewed performances of his Spanish-themed opera Carmen. Read more
Have you heard... ?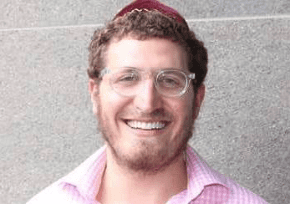 Shemot and the world around us
Wednesday, January 15, 2020 at 1:59 pm
In the midst of World War II whilst stationed in Kaunas, Lithuania, Japanese diplomat Chiune Sugihara defied orders and distributed an estimated 6,000 visas to Jewish refugees, ensuring their escape and survival from Europe. Read more
Rose Klas passes away in Sydney at 103
Wednesday, January 8, 2020 at 5:54 pm
Rose married Henry Klas, the love of her life during the blitz in London in 1940. Read more
Luxury hotel in Negev Desert lands on 'must-visit' travel lists for 2020
Wednesday, January 8, 2020 at 4:37 pm
A new hotel in Israel's Negev Desert was included on CNN's list of the 20 "top hotels to check out in 2020." Read more
Monday, January 6, 2020 at 3:34 pm
Melbourne's THE PEOPLE'S CHOIR is moving from South Caulfield to East Malvern. Read more
Forum discusses mental health services
Thursday, December 19, 2019 at 8:14 am
Sydney's Jewish House has hosted a public forum inviting the local community to share their experiences and insights into mental health services with National Mental Health Commissioners Christine Morgan, Lucy Brogden and Rabbi Mendel Kastel. Read more
Young-Gen
Diller feeds our community with C-Care
The lead up to Chanukah offers us a chance to think about how we spread light in the world and what our impact is. The Diller Teen Fellows, which is a part of the Zionist Federation of Australia (ZFA), created a spirit of volunteering and goodwill in our community, finding purpose through the art of giving. Read more
Second Carmel graduate awarded prestigious Curtin Scholarship
Perth Carmel School graduate Judd Behr will commence a double degree in Law and Psychology at Curtin University next year, after having won a prestigious John Curtin Undergraduate Scholarship. Read more
The Quiz that stopped the Federation
Melbournians may have had their eyes on the "race that stops the nation" in Melbourne, but in Sydney, our eyes were on the annual national Bible Quiz, which took place on Tuesday 5 November 2019 and was a fantastic display of the commitment of the contestants to their learning and to the Tanach. Read more
Habonim Dror reach out to smaller communities
Ken HaShemesh HaOlah (KSO) is Habonim Dror Australia's groundbreaking new outreach program, providing socialist-Zionist and progressive education for Jewish youths regardless of where they may live in Australia. Read more
Paul Seideman Annual Composition Prize: 2019 winners announced
Three young writers have been honoured for their moving and thoughtful compositions on the Holocaust, in the Holocaust Centre of New Zealand's annual Paul Seideman Composition Prize for 2019. Read more