Current News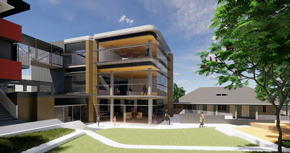 A building to create a brighter future
Wednesday, December 2, 2020 at 4:08 pm
Emanuel School has received approval to redevelop an existing, outdated 1970s building to create a state-of-the-art learning centre, doubling the existing floor space. Read more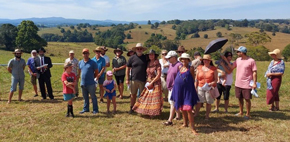 Byron Shire's Jewish cemetery consecrated
Tuesday, December 1, 2020 at 5:55 pm
Rabbi Nir Gurevitch drove from the Gold Coast in Queensland to Byron Shire in Northern NSW to consecrate the community's first cemetery. Read more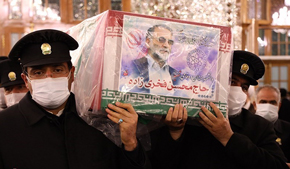 Assassinated Iranian nuclear scientist's funeral held amid vows of retaliation
Tuesday, December 1, 2020 at 5:16 pm
The funeral for assassinated nuclear scientist Mohsen Fakhrizadeh began on Monday in northern Tehran, as the country's defence minister vowed retaliation, Reuters reported. Read more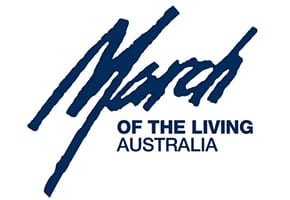 March of the Living Australia appoints a dynamic new board
Tuesday, December 1, 2020 at 4:15 pm
Following a widespread national campaign seeking expressions of interest for Board Members for 2021, Cedric Geffen, President of March of the Living Australia (MOTL), has announced the new organisation's new Board members.

Two Aussies and one Kiwi in Israel's cycling 2021 team
Tuesday, December 1, 2020 at 4:02 pm
The Israel Start-Up Nation 2021 cycling team will consist of 32 riders from Israel and 16 other countries. Read more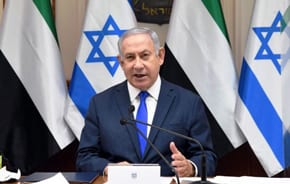 Netanyahu's attorneys call for dismissal of indictments following police's 'criminal' misconduct
Monday, November 30, 2020 at 9:43 pm
Severe illegal courses of action were taken by the police when they conducted their investigations against Prime Minister Benjamin Netanyahu, necessitating the dismissal of the indictments, Netanyahu's lawyers told the Jerusalem District Court. Read more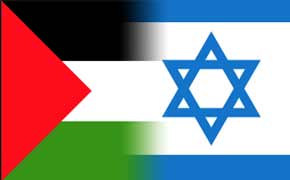 Israel freeze NIS 600 million in PA funds, penalizing it for policy of paying terrorists
Monday, November 30, 2020 at 6:41 pm
The Security Cabinet decided on Sunday to withhold tax transfers from Israel to the Palestinian Authority (PA) to offset salaries paid by Ramallah to terrorists or their families. Read more

ECAJ's annual conference via Zoom
Monday, November 30, 2020 at 6:37 pm
The Executive Council of Australian Jewry's annual conference took place yesterday on Zoom with keynote speakers the United Arab Emirates' Ambassador to Australia and Israel's Permanent Representative to the United Nations. Read more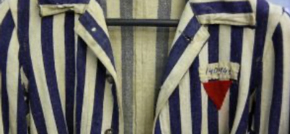 Israel protests comparison between modern-day Hungary and Holocaust
Monday, November 30, 2020 at 9:42 am
Israel's embassy in Hungary sharply rejected any "use and abuse of the memory of the Holocaust for any purpose" following an op-ed published in Hungary comparing its state to that of Jews in the Holocaust. Read more

Antisemitic incidents down 10%
Sunday, November 29, 2020 at 8:19 pm
Antisemitic incidents in Australia have decreased by 10% according to the annual report from The Executive Council of Australian Jewry published today. Read more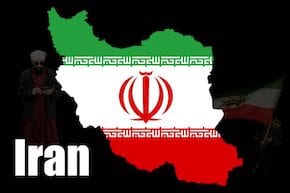 'Majorblow to Iran': Israel on high alert following assassination of senior Iranian nuclear scientist
Sunday, November 29, 2020 at 6:17 pm
Israel has directed its embassies around the world to heighten their alertness following the assassination Mohsen Fakhrizadeh, a prominent Iranian nuclear and weapons scientist. Read more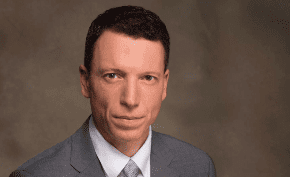 Nazi salute and 'Heil Hitler' on a Melbourne street
Sunday, November 29, 2020 at 5:00 pm
A Jewish man in his 30s was left shocked after a horrific antisemitic incident in which he was affronted by a man yelling 'Heil Hitler'." Read more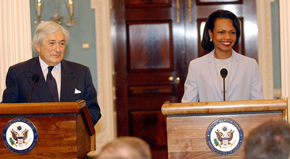 Former World Bank president James Wolfensohn dies at 86
Saturday, November 28, 2020 at 10:44 am
James D. Wolfensohn, former president of the World Bank, died at his home in Manhattan on Nov. 25. He was 86 years old. Read more
Previous Articles and Features

Video
Golan Flamm on Melbourne Real Estate
Sport

Two Aussies and one Kiwi in Israel's cycling 2021 team
Tuesday, December 1, 2020 at 4:02 pm
The Israel Start-Up Nation 2021 cycling team will consist of 32 riders from Israel and 16 other countries. Read more

Maccabi Junior Carnival heading for Melbourne
Monday, November 23, 2020 at 3:31 pm
Over the last thirty-five years, Maccabi Junior Carnivals have grown to become an integral part of the Jewish sporting calendar. Read more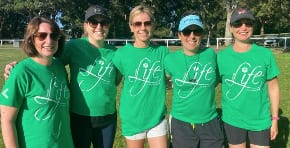 New Maccabi club off and running
Tuesday, November 17, 2020 at 5:00 pm
Sydney weather improved from torrential rain to stunning sunshine marking the inaugural NSW Mac Running Club event on Sunday. Read more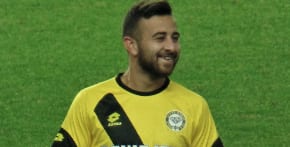 Soccer leagues in Israel, UAE reach cooperation agreement
Wednesday, October 28, 2020 at 4:46 pm
The soccer leagues of Israel and the United Arab Emirates announced that they reached an agreement on Tuesday about future play. Read more
Features and Articles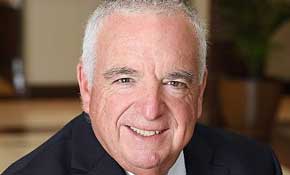 Will Biden tolerate 'pay for slay?'
Supporters of the Palestinian cause are openly clamouring for the Biden administration to let the Palestinian Authority wriggle out of the ban on U.S. aid over the "pay for slay" policy. Friends of Israel should vigorously oppose these efforts. Read more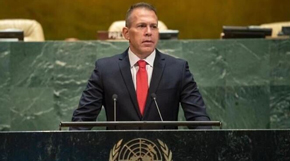 A chance to right a historical wrong
Some 850,000 Jews have been deported from Arab countries and Iran, but their stories are not heard in E.U. meetings and their photos cannot be found hanging in exhibitions in the corridors of the United Nations. Read more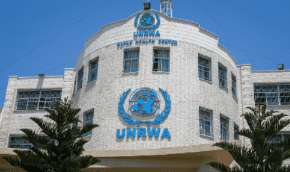 Activists and experts demand German transparency on UNRWA support
The Jerusalem-based Center for Near East Policy Research held a Zoom seminar this week in order to share research about the prevalence of anti-Israel hate education as an official part of the curriculum within Arab schools for children of all ages in the Gaza Strip, Judea and Samaria, and Jerusalem being run by the U.N. Relief and Works Agency's (UNRWA). Read more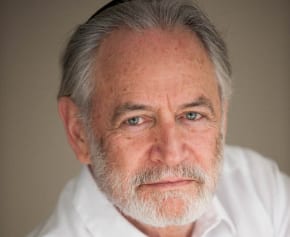 I have been reading about The Hundred Years' War between France and England by Jonathan Sumption the well-known and controversial barrister, former member of the Supreme Court of Great Britain. Read more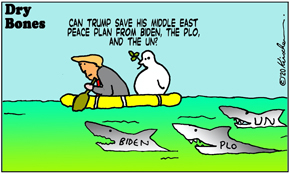 Trump will not let UN, PLO and Biden bury his Peace Plan
The Trump-haters are circling Trump's liferaft promising a comprehensive Middle East peace – but Trump can repel their determined efforts to sink it if he is not nominated as President when the Electoral College votes on 14 December. Read more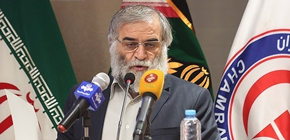 Who was Mohsen Fakhrizadeh, the 'mysterious' nuclear scientist killed outside of Tehran?
Mohsen Fakhrizadeh, the senior Iranian nuclear scientist assassinated by a hit squad outside of Tehran on Friday, was being "reserved" by the Iranian regime for the day that Iran's nuclear program would enter a new stage, a former senior Israel Defence Forces Military Intelligence analyst specialization in weapons of mass destruction and its proliferation told JNS. Read more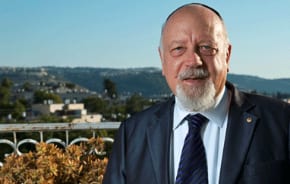 How did the Ten Lost Tribes come to be lost?
Ask the rabbi… Read more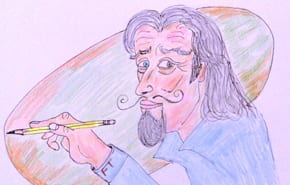 This week's cartoon…Nuker Nuked. Read more
Have you heard... ?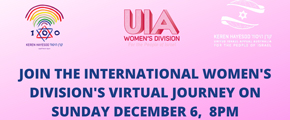 UIA International Women's event
Wednesday, December 2, 2020 at 4:24 pm
A specially-curated Women's Division webinar featuring five topics… Read more

Thursday, November 26, 2020 at 6:14 pm
Rabbi Orna Triguboff will host a beach Shabbat during Chanukah. Read more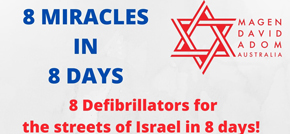 Wednesday, November 25, 2020 at 4:17 pm
Magen David Adom's Chanukah campaign to raise funds for eight defibrillators. Read more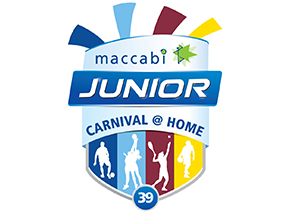 Maccabi Junior Carnival heading for Melbourne
Monday, November 23, 2020 at 3:31 pm
Over the last thirty-five years, Maccabi Junior Carnivals have grown to become an integral part of the Jewish sporting calendar. Read more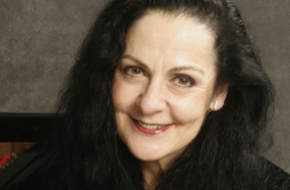 Monday, November 23, 2020 at 3:17 pm
One of Sarah Grunstein's favourite things in pre-pandemic times was to perform soirée recitals in her apartment. Read more
Young-Gen

Maccabi Junior Carnival heading for Melbourne
Over the last thirty-five years, Maccabi Junior Carnivals have grown to become an integral part of the Jewish sporting calendar. Read more

The new wave of Diller Teen Fellows
The latest cohort of the ZFA Diller Teen Fellows has hit the ground running. Read more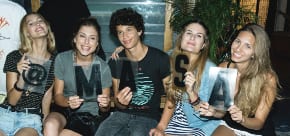 We can all agree that 2020 has been difficult for us all but among young adults we are undoubtedly seeing an increase in unemployment, mental health issues, difficult remote learning for university students and just a general decline in social well-being. Read more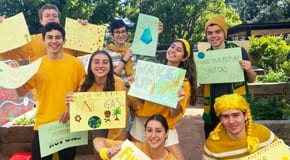 A virtual protest against funding fossil fuels
Students from Sydney's Emanuel School participated in a virtual protest against the funding of fossil fuels to stimulate the Australian economy in COVID recovery efforts. Read more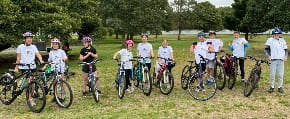 Emanuel School students cycle for a cure
Twelve students at Sydney's Emanuel School rode a combined total of 422km to raise money for The Children's Cancer Institute. Read more